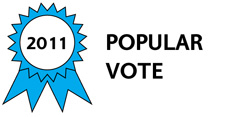 A mobile multifunctional dental apparatus comprising: a generally rectangular shaped outer casing having a front wall, a rear wall, sidewalls, a floor. An interior compartment. A hinged lid, a plurality of wheels and an electrical coupling device, the front wall including a plurality of switches and a lighted screen, a plurality of hoses each having a first end positioned through the outer casing and a second end including a handle control, each handle control including a device to permit activation and deactivation thereof; in the interior compartment being divided into a plurality of levels by at least one divide wall, a first level including motorized suction device, a second level being positioned beneath the first level with an aperture extending through a divider wall separating the levels. The motorized suction device causing inward suction, a collecting basin for retaining fluid being positioned within the second level, a limited switch including a stopper plug and a flotation device positioned within the basin.
The benefits include that operates comfortably adjacent to a patient location, allowing completing a procedure in an emergency of an electrical outrage. The design is also applicable in the veterinarian field for small surgery procedures.

Count with sides utility additions with front cover
Utility space to add hand pieces
A right side utility addition
A left side utility addition
Functional front panel angulations
Utility front panel with additions
Three Suction terminals
Backside and Automatic Retraction electrical cord
Battery back up
Mercury filter control panel and storage area
Low noise system
Handle
Dial incremental
Vacuum's clock
Cordless system can be an addition and can be manufacture in composites, plastics, wood, stainless steel, aluminum, etc.
The primary market will be professional dental clinics. Other market will also include oral surgeons, and related dental services, including hospital, where dental surgeries are performed.
The international global market.
The manufacture cost per unit would be from $125.00- 150.00
With a suggesting price of $1500.00-1800.00
Awards

2011 Top 10 Most Popular
Voting
ABOUT THE ENTRANT

Type of entry:

individual


Number of times previously entering contest:

never

Jairo's favorite design and analysis tools:

Airplanes,FEA.

For managing CAD data Jairo's company uses:

ALIBRE

Jairo's hobbies and activities:

Music, dance, travel, scientific research.

Jairo belongs to these online communities:

Facebook,Link in.

Jairo is inspired by:

Nature,simplicity,multifuctional designs.

Software used for this entry:

ALIBRE