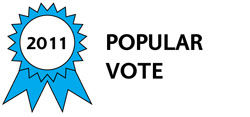 Innovation
The Tsunami Survival Capsule is designed to save lives during a Tsunami event. It is designed and stressed using Aerospace Engineering methods of analysis for load cases such as initial Tsunami impact, large debris impact, sharp object penetration and many more. The capsule resides on a stand beside the residence covered by a shroud colored to suit the environment. A bright color is used to aid recovery. The function of the capsule is to ride the Tsunami, rather than run from it.
Manufacturability
The capsule is highly manufacturable. It can be fabricated from 80% recycled materials, such as aluminum and plastic. Injection molding and hydro forming fabrication will help reduce joints, fabrication time and cost. The joints would be welded, for both waterproofing and reduced weight.
Composite materials could be used where possible to further save weight.
Marketability
The capsule is targeted at communities along coastlines, at sea level and within a potential Tsunami event zone. The capsule can be built in different sizes to cater to families ranging from four on upwards. The capsule would be especially valuable during a night time event. Reaching high ground may not be an option for many residents. The capsule will ensure survivability and is not restricted only to Tsunamis; it is also effective in any potential flooding scenario. Recent studies have shown that increasing populations in coastal areas will expose 2.75 billion people worldwide to the effects of sea level rise and other coastal threats posed by global warming (Tsunamis and Super Storms).
Cost-Effectiveness
The act of saving human lives is a form of cost effectiveness. It reduces the search and rescue effort during the post Tsunami phase, which reduces costs substantially for government and local authorities. The use of capsules will reduce the total number of victims and substantially reduce mental trauma for rescuers related to Tsunami victim recovery. Thus resources can be redirected towards the clean-up operation, reconstruction and containment or prevention of environmental hazards.
Functionality
The capsule can be designed with a fixed or rotating interior. For the fixed interior the frames are attached directly to the outer shell. The rotating interior consists of roller balls mounted in the frames and intercostals. The structure is then free to rotate within the shell of the capsule. This allows the occupants to always maintain an upright seating position. It has two watertight doors that open inwards and are positioned in such a way as to minimize the chance of egress obstruction. The seats have 5 point harness belts and head restraints. A transponder is attached within for quick recovery. The capsule has multiple external recovery hook attachment points, and is fully waterproof. It will have storage compartments underneath each seat with life vests, food and water rations for 7 days, first aid kit, flash lights and air supply. The inner and outer shells are metallic with a thermal blanket sandwiched between, in the event of fire outside the capsule. The capsule could be tethered using a metered steel cable.
Awards

2011 Top 10 Most Popular
Voting
ABOUT THE ENTRANT

Team members:

IDEA International Inc.

Number of times previously entering contest:

never

Julian's favorite design and analysis tools:

MSC NASTRAN PATRAN, CATIA V5.0, SOLIDWORKS

For managing CAD data Julian's company uses:

SolidWorks PDMWorks Enterprise

Julian's hobbies and activities:

Wind Surfing, Cycling, Hiking, Camping, Swimming

Julian belongs to these online communities:

The Connection Performing Arts Center, WCBA

Julian is inspired by:

I am inspired by the natural elements found all around us. Plants and animals and all things living quite often have already solved structural and engineering design problems via evolution, that we face today. Humanity can still learn so much from nature and ones environment.

Software used for this entry:

MSC Nastran / Patran, SolidWorks