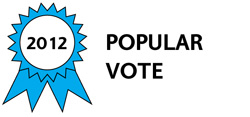 How wonderful would it be, if your favorite music starts playing when you come home from work. The lighting is turned on in the appropriate rooms without you uttering a single word. At the crack of dawn you get to hear your favorite Charlie Rose episode and news updates, automatically. The home cooling system would take into consideration your comfort levels besides just temperature and humidity of the surroundings.
If you were amazed already, well that is not it! Now you don't have to worry about throwing an impromptu party! The home system would sense the mood and change the lighting and music to suit the setting. During your study hours, only the table lamp would be turned ON and while you are dining with your family the lights in the room would go dim.
The Adaptive Smart Home technology is inspired by Bill Gates' automated house model, which is very costly due to the involvement of a chip which one has to wear on oneself. The concept of an adaptive home is novel in the sense that it takes inputs from the users and learns from those leading to human behavior mapping. The home system keeps learning from the temporal relations in the users inputs and controls the output parameters such as lighting, fan speed, music players, netbooks, security system etc.
Innovation: This technology is Instrumented, Interconnected and Intelligent in a way that it tracks human behavior and responds according to the need of the person(s) living in the house. Besides being suited to the human needs, it saves a lot of energy and lets the user know how much energy is being saved by his/her action. So, it is an energy saving module designed to suit the home owner's personality.
Manufacturability: The whole concept has been designed using Cypress Programmable System on Chip (PSoC). The software uses learning algorithms and is installed in a computer interface to monitor person's input and act accordingly.
Marketability: The idea is to couple this technology with IBM's vision of Smarter Cities and sell it to AMX, Home Automation, Vantage Control, Honeywell and many more companies in the Smart Homes segment. This product is believed to have created a niche in the smart home segments by delivering a unique way to achieve comfort and energy saving.
Cost Effectiveness: When compared to the conventional sensor based system, the initial setup cost of this system is very less. It saves huge investment that goes into installing sensor modules at every corner of the house. Most importantly, the technology saves a lot of energy.
Management and security of electric power plays a key role in economy and sustainable development. The technique is used to minimize the power wastage by studying and adapting to the consumption behavior patterns of the consumers.
Bye "Smart", Hi "Smarter"!!
The initiative is supported by Cypress Semiconductors, Intel and Texas Instruments.
Awards

2012 Top 10 Most Popular
Voting
ABOUT THE ENTRANT

Type of entry:

individual


Number of times previously entering contest:

never

Amit's favorite design and analysis tools:

COMSOL, ANSYS, PSoC Designer/Creator, Cadence Spectre

Amit's hobbies and activities:

Designing, Tennis, Hiking, Mountain Biking

Amit belongs to these online communities:

IEEE Xplore, IET, ACM, LinkedIn, Quora

Amit is inspired by:

I am driven by innovation and efficiency and all my designs are inspired by the same. Further, my friends, situations, gaps in the society influence a lot of my designs.

Software used for this entry:

PSoC Creator, Matlab