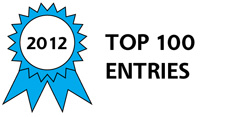 What if sensors, meters, instruments were just Apps instead of single purpose, bulky, expensive equipment? Sensordrone is a first step towards making this a reality.
Mobile computing is the way of the future, but most sensor products have not kept up, and are still very expensive and bulky. Sensordrone is a multi-purpose, configurable sensor that dramatically extends the sensing capability of smartphones & tablets. It is a key Fob sized platform for both consumers and developers (software and hardware developers).
For consumers, Sensordrone includes multiple environmental sensors allowing people to run a variety of Apps, like carbon monoxide monitoring, temperature, humidity, breath alcohol, stud-finder, light, weather, altimeter, barometer, data-logging and many more. The beauty of the device is that a single device could replace a number of single purpose instruments. All a user needs to do is run a new app. It's also very small and affordable.
For developers, open software allows software developers to create new sensor applications, both for entertainment and serious applications. For hardware developers, Sensordrone offers an easy way to integrate new hardware products, like medical sensors, to Android and iOS devices. This platform concept means that products can be developed and launched much faster, and for less money. For example, if one wants to make a medical sensor instrument today, they develop an entire dedicated system. With Sensordrone, they'd only need to interface the medical sensors to Sensordrone's expansion connector, and then develop just the highest level application software. In some cases, this eliminates the majority of the development cost, so small companies or individual inventors can offer a mobile accessory to the market with minimal risk. The market benefits from dramatic reduction in cost and more customization for specific applications.
Open is critical to Sensordrone. Open software and a collaborative attitude is attracting a variety of developers, which will lead to an ever increasing variety of Apps and expansion hardware. This open/collaborative approach will enable much faster technology advancement than the traditional approach of patenting everything. The focus is on Engineers rather than Lawyers!
Awards

2012 Grand Prize Winner
2012 Top 100 Entries
Voting
ABOUT THE ENTRANT

Number of times previously entering contest:

never

Mark's favorite design and analysis tools:

No favorite.

Mark's hobbies and activities:

Sensors, electronics, hockey, beer

Mark belongs to these online communities:

Kickstarter

Mark is inspired by:

Simplicity. Making scientific and technical products simple for the average consumer.

Software used for this entry:

various