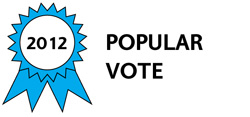 Turning polluting emissions into liquid fuel seems rather improbable, doesn't it?

But I have developed a technology which can generate liquid fuel from harmful gases that are produced when fuel is burnt by a vehicle. If commercialized, and further researched, the new technology could lead to a massive reduction in pollution levels of the country.

FUEL MAKING: The bio remediation-based catalytic convertor creates liquid fuel out of emissions. To make fuel from carbon emissions, I tweaked the catalytic convertor of a vehicle to prevent it from using any chemicals and instead use Algae named coccolithophorids with media, enabling it to reduce emissions and in the process produce liquid fuel.

Our urge to create a "green catalytic convertor." Right now all catalytic convertors used in vehicles are using chemicals such as ammonia which are not environment friendly. In 2008, ruminating over my idea with Ankit Kaushik, 22, a biotechnology engineer, i decided to use in the catalytic convertors bacteria which have the property of digesting carbon dioxide. I was inspired by an oil spill cleaning solution developed by The Energy Research Institute in New Delhi & also the Alaska Oil Spills.

After about a year's research on a single-celled algae called the coccolithophorids that are found at the bottom of ponds, i developed a multi-pass catalytic convertor using an economizer which is mostly used for extracting waste heat in power plants. Initially, testing I used a single solar tube bio reductor tube and lined it with the coccolithophorids.

When a vehicle starts burning the fuel, the gases pass through the bacteria-lined pipe and during the flu gas filtration process the coccolithophorids eat up the carbon dioxide, digest it, and as a result produce lipids in the liquid form. As this liquid is heavier than other gases, it gets collected at the bottom of the convertor and are called coccoliths. The collected liquid can be used as a fuel to fire up stoves and in cooking applications. My aims to introduce this liquid fuel into rural areas and provide it at minimal or no cost so that it can be seen as a sustainable green option.

Since then I have improved the catalytic convertor and has won many awards including the Quest Ingenium 2011 organized by Rolls Royce, a unique design contest for engineers in India and also I was featured in Massachusetts Institute of Technology as 35 young innovators of the world. The new convertor is 7 inches broad and 12 inches long in size, bigger than the conventional convertors. It is attached to a pipe, with 1 inch diameter, and lined with the algae. i attached the new convertor to a custom-made single-cylinder 340 cc vehicle (attached) and got approx. 650 milliliters of liquid fuel by driving vehicle for 200KM, which has properties much similar to kerosene.

I might strike gold if someone could change the genome of this bacteria and make it more efficient at high temperatures and enable it to produce better quality of fuel,
Awards

2012 Top 10 Most Popular
Voting
ABOUT THE ENTRANT

Type of entry:

individual


Number of times previously entering contest:

never

Jaideep's favorite design and analysis tools:

Nx 7.5 For Modelling, Nastran Nx for FEA, Suspension Analyser by Performance Trends and Lotus Shark For motor-sport Suspension optimization, Ricardo Wave for engine optimization

Jaideep's hobbies and activities:

Playing Drums,Trekking, Travelling, Offroad Racing

Jaideep belongs to these online communities:

Facebook

Jaideep is inspired by:

Inspiration comes from the human need to come closer to nature to protect its existance. Use of natural remedies is the most encouraged way to stay green and clean. . I was inspired by oil spill cleaning solution developed by The Energy Research Institute in New Delhi using Algae & also the Alaska Oil Spills where natural algae are used for cleaning.