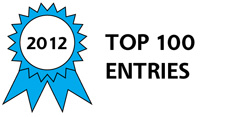 Primarily aimed at the domestic and SME market, Senical Ltd has designed a micro-generation unit with modular components allowing these components to be "swapped out" to maximize the usage of natural resources with minimum footprint. The main housing has an interchangeable top component which can be either a solar collection unit, a wood burning unit or a barbeque. The housing also hosts two removable vertical axis wind turbines and two internal sterling engines driven by the temperature differentials captured by the ground and top components. The unit also has its own internal power storage unit.
As a stand-alone unit, the benefit is energy offset; however, the unit is designed to be scalable by having interconnectivity capabilities. The vision for individual consumers is for them to be able to install multiple units to become energy self-sufficient, and for neighbourhoods and communities it is to enable the creation of 'social energy networks' by sharing resources and stored power. This scalability allows decreased reliance on non-sustainable resources and fossil fuels thus reducing individual & community CO2 output.
The device is designed in such a way that it becomes 'garden furniture' as opposed to comparable intrusive technologies. Consumers can choose from a verity of designs and 'fashionable' looks to blend in with their chosen lifestyle. A major benefit of the system is the rapid return on investment compared to the inhibitive cost and installation of competing technologies such as solar panels and ground source heat pumps. The portability of the unit also means it can be moved and removed simply and taken and installed into a new home or premises.
Awards

2012 Top 100 Entries
Voting
ABOUT THE ENTRANT

Team members:

Steve Callaghan
Roy Hope
Steve Nicoll

Software used for this entry:

Solid Works