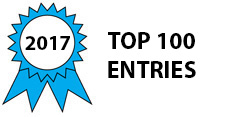 Visually impaired athletes compete at the highest level in many sports. People with visual impairments also participate recreationally in many of these sports as well. The Guidance System for Visually Impaired Athletes is a device that facilitates people with visual impairments to participate at a higher level and more independently in these sports by providing them with a wealth of information about their surroundings and a path to follow.
Currently, the system focuses on skiing. At high levels of competition, visually impaired (VI) skiers currently follow a sighted guide through a gated course. The VI skier and guide communicate about the desired path, usually through radio headset communication devices.
The Guidance system I have developed consists of 2 units: one is worn by the guide skier and the second is worn by the visually impaired skier. The guide skier's device paints a virtual path in the snow that the VI skier's unit can pick up on. Haptic and audio feedback then alert the VI skier where he or she is relative to that path, and also of upcoming path changes. The guide skier is also alerted if their VI skier strays too far from the desired path.
The VI skier's unit also has a vision system that recognizes certain features such as race gates. The position of these features relative to the skier is communicated via vibrating alerts in a glove worn by the VI skier. This lets the VI skier make adjustments to his or her path independently from the guide.
The guidance system also has a mode for recreational use of visually impaired skiers. A sighted guide can go out and ski a certain section of a ski area and the guide's path will be recorded. Later, a visually impaired skier can come to that section of that mountain, and choose to follow that pre-recorded route without the help of a guide.
The system can be applied to many other sports that visually impaired athletes participate in such as running, cycling and kayaking. Indoor uses such as guidance through a museum could also be implemented.
Awards

2017 Top 100 Entries
Voting
ABOUT THE ENTRANT

Type of entry:

individual


Software used for this entry:

CAD, Arduino IDE, OpenMV IDE