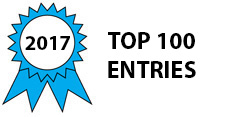 Imagine the possibilities of a product being designed primarily based upon ease of use and functionality versus battery shape. Well, Battelle's conformal battery has translated that possibility into reality. Our battery approach allows for the battery to be integrated into the structural components of the final product. By eliminating the mass and volume associated with the outer battery packaging, our design allows the end product to be lighter. Also significant, removing the outer battery packaging and using an advanced separator allows Battelle's battery to have a thinner profile and be shaped in many different geometries. Because of its design, the conformal battery can be integrated into product housing without impacting overall rigidity and strength. And, to address the safety aspect, Battelle's conformal battery is fire-safe due to other design features.
The conformal battery, defined further in patent US9520580, is a mirrored stack design centered on a dual-sided anode. From the anode moving outward is the safety separator, cathode, and outer containment layer. The conformal battery technology has been developed using mostly commercially available materials with established supply chains, enabling a seamless manufacturing process. It has been manufactured at the prototype scale using standard battery manufacturing techniques. Lastly, the conformal battery design was created to fit seamlessly in current composite material fabrication processes for ease of implementation into final consumer products and beyond.
Battelle's conformal battery is revolutionary in transforming end use products. Whether it is used in power-integrated, lighter weight military gear designed to better aid our service men and women; lower profile, body contoured pacemakers for a more comfortable heart patient experience; or advanced power tools for the weekend warrior, the conformal battery advances the design process resulting in easier to use, higher performing power-driven products.
Awards

2017 Consumer Products Category Winner
2017 Top 100 Entries
Voting
ABOUT THE ENTRANT

Team members:

Russell Kittel
Krista Smith
Kathryn Chamberlain
Steve Risser
Christopher Jackson
Megan Moore