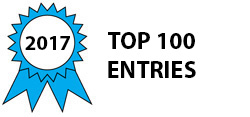 Many lives are lost each year through drowning. Most of these could have been avoided if the victims had been able to remain afloat until help arrived. Even experienced, strong swimmers can get into trouble through adverse water conditions, cramps or strong currents. The Hydro Belt will bring you peace of mind, knowing that an inflatable belt is around your torso.

Hydro Belt is unobtrusive and lightweight (7.7 ounces) and does not impede arm or leg movement. Although no Coast Guard standards exist for inflatable belts, Hydro Belt provides many safe features. It has no inherent buoyancy in its deflated state and therefore can be used during competitive triathlons or open-water swim races. One pull of a lanyard activates the replaceable gas cartridge instantly providing flotation. Upon inflation, Hydro Belt expands providing 15 pounds of buoyancy - twice the weight on an average person in water. The belt lengthens automatically and is positioned to the upper chest to maintain a comfortable floating position until help arrives. The inflatable bladder has substantial resistance to puncture and abrasion. After deflation, Hydro Belt resumes its natural size; it does not need to be refolded. Simply replace the gas cartridge.

Hydro belt is the perfect product for water-sport enthusiasts. If you participate in activities near the water, on the water, or in the water, why not use Hydro Belt? Whether your interests are triathlons, swimming, surfing, kayaking, fishing, or working around the water, Hydro Belt will not hinder your movement. The modest time required to place it around your waist is well worth the safety it provides.
Awards

2017 Top 100 Entries
Voting
ABOUT THE ENTRANT

Type of entry:

individual


Number of times previously entering contest:

1

Mark's favorite design and analysis tools:

Solid Works

Mark's hobbies and activities:

Radio controlled airplanes, Athletics

Mark is inspired by:

How people interact with their surroundings