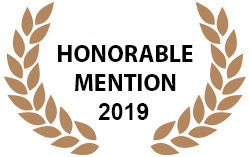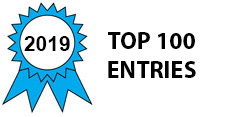 The first educational toy to teach coding without the need to know how to read. The Ifs is a family of robots with sensors through different color pieces that are placed on their heads. The different color pieces are instructions that are combined as if it were a code, from being able to light them when it's dark to making them communicate with each other. This allows kids to play with loops, statements, algorithms while also inventing their own stories. Their imagination is the only limit.
The Ifs (Tangible Programming) is a coding toy for girls and boys from 3 years.
Powered by a tangible programming language.
It let you build computer programs with your hands.
The IFS is the first educational toy to teach children -from 3 years old- how to program. They are a family of tiny, lovely and friendly robots with programmable sensors.
The Ifs is based on a new method of interaction called "tangible programming". With just two simple pieces -if and then- with no screens or keyboards, they can learn about logic and algorithms.
Why "tangible programming"?
Because children love discovering new shapes and colors, through their motricity they can improve their mind skills. At the same time they are playing and creating their stories with robots, they are also learning.
We do believe the IFS could be very helpful for children with autism disorders, because could be a good way of interactivity for them, creating a path to communicate their feelings and thoughts.
Children can use all their creativity while developing logical thinking, attributes necessary for the new industrial revolution. We want children to no longer be mere users of technology and become the inventors of the next world.
More information: www.TheIfs.cc
The product presents value from different points of view and we would like to
segment all the contents in this way.
Child education in new technologies for fathers and mothers
Learning to program can be fun, as a family
Arduino
Strengths:
Innovative Concept
Field not crowded.
Uses new technologies that are just becoming adapted generally.
Low costs of operation
Know how to do all the needed tasks and how to access influencers
Weakness:
Little experience in high number of consumer electronics.
Little experience in app development
Little experience in marketing campaigns for products.
Little funding.
Barriers to market, contact in industry.
Dangers:
Fail to create a technically suitable products
Fail to get awareness.
Fail to make a successful kickstarter campaign
Get the idea stolen from big corporations
Losing momentum from the people involved.
Opportunities:
Use of our technology for extra scenarios
Create additional products by using the development of the first one
Growing market
Global trends with robots and education
Awards

2019 Consumer Products Honorable Mention
2019 Top 100 Entries
Voting
ABOUT THE ENTRANT

Team members:

Esther Borao has a BSc degree in Industrial Engineering, is
our visible face and the most active in social networks. She worked as
an engineer in a Spanish TV show, developing the arts and science there. She
works very hard to provide visibility, community, and resources for women in
technology.

Luis Martin  has a BSc degree in Electronic Engineering,
MSc in Electronic Engineering and is now pursuing a PhD in Computer
Science. Luis is a maker that has won several awards including the James
Dyson Award and Treelogic Award. Luis is a leading figure in the maker and
hacker culture in Spain.

Esther and Luis are entrepreneurs who have founded a tech company
(@Innovart_cc) and a STEAM academy (@AInventores). They are also co-
founders of Haize (@onomoofficial) | Twitter) that was founded in a Kickstarter
campaign.

Fergus Reig (@MuyDestructor) is a programmer analyst. After working in
different sectors and technologies, he has been at the national research center
(CSIC) for some years in support of cutting-edge research on global change.

Borja Latorre hold a B.Sc. in Physics and a M.Sc. and Ph.D in Computer
Science. Bring over 15 years of experience in software development for
scientific applications. Borja has a strong technological background specializing
in research & development of computer applications.

Luis is inspired by:

The product presents value from different points of view and we would like to
segment all the contents in this way.
Child education in new technologies for fathers and mothers
Learning to program can be fun, as a family
Arduino compatible to find the support of the maker community
Esther as brand image to inspire women and girls but without overdoing