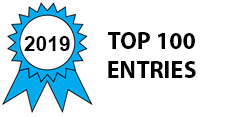 The current approach to space avionics development is to design each electronic drive or sensor signal conditioning circuit for a specific purpose. This approach slows the development cycle, produces large avionics systems and increases overall cost for flight systems. The process is similar to re-inventing the wheel each time, but updating only the material used in making the wheel. A novel avionics approach is necessary to meet the future needs of low cost lunar and space missions that require low mass and low power electronics. To meet this need requires an innovative, distributed avionics architecture, based upon two multi-purpose modules that can be individually reconfigured to drive and sense a variety of mechanical and electrical components. The solution is the patented Small Multi-purpose Advanced Reconfigurable Technology (SMART).
The SMART concept consists of a hybrid electronics drive module used to drive and control a cadre of electro-mechanical devices. These include, but not limited to: motors, valves, solenoids, power distribution, heaters, etc. The drive module can interface sensors to provide closed loop control. The second unit is the sensor module which contains many sensor channels, each one configurable to sense a range of different sensor types. These sensors include, but not limited to: thermocouples, RTD's, potentiometers, encoders, tachometers, resolvers, accelerometers, gyros, pressure sensors, etc. The sensor module can store large amounts of data for later retrieval and provide limit checking for anomaly detection.
The SMART concept benefits are numerous. Since the modules are reusable and reconfigurable, new systems can be prototyped using modules from prior projects. This significantly reduces the design, development, test and evaluation time for new avionic systems. Additionally, control software modules can be standardized which accelerates the software development cycle. Furthermore, non-recoverable engineering expenses would be reduced. Finally, the SMART concept makes designers more productive and enables late requirement change flexibility. System functions can be added late into the design cycle or possibly at system integration. The SMART concept advantages can be applied to markets outside the aerospace sector.
The SMART hybrid modules could be produced by various electronics manufacturers. The modules' complexity and cost would be similar to a commercial DC/DC converter. As more designers adopt the SMART concept, individual unit production costs would reduce with increased economies of scale.
The first attachment for the SMART concept illustrates the application of SMART units on a small Moon lander system versus a Power Distribution Unit (PDU) designed for that particular vehicle. The combined mass and power are much less than the PDU. The second attachment highlights major differences between a commercial centralized PDU compared to SMART modules. A photograph exhibits the initial engineering unit developed to demonstrate SMART concept functionality. The final attachment shows different areas of a typical satellite avionics system which could utilize SMART modules. It is evident that the SMART concept has numerous avionic applications, but also has relevance in many other commercial areas.
Awards

2019 Top 100 Entries
Voting
ABOUT THE ENTRANT

Type of entry:

individual


Dean is inspired by:

Creating innovative solutions to complex problems.