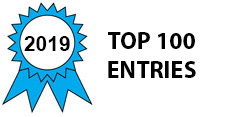 Aria is a product composed of two hands-free headphones. It is a wireless, Bluetooth headphone set that not only responds to today's fashion and style trends, but also answers to ergonomical needs that allows a comfortable fit, which provides an excellent user experience. Its ear hook design provides security and prevents it from slipping from the ear which enables the user to wear it as a full time product.
The primary function we would like to achieve is not only to improve the capabilities of the human being but also to extend them, giving the user the chance to live a whole new experience, through a wearable that they can use everyday and all day long.
Our goal was to design a wearable that supports the users during their daily routines allowing them to stay in contact with their surroundings, in order to prevent social isolation, internal hearing damage and other types of issues in the auricular cavity that regular earphones may cause.
In order to achieve the design of Aria, we did different ergonomic studies by 3D printing prototypes with different shapes and grips that allowed us to see if the design did remain in the ear without falling out. One of the biggest challenges was to manage all the above with a design that stayed outside of the ear (preventing ear damage), however this is one of the unique qualities of Aria. We did some research on the on going technologies that helped us to create an intuitive interface between Aria and the user, providing them a different experience with their surroundings.
It is an extrauricular headphone (It is an earpiece that works on the outside of the ear without invading the ear cavity), external speaker headphone, earhook and circular headphone design, wireless Bluetooth headphone with mic and controls, headphones for music hands-free calling and other voice commands, a charging dock, a headphone with touch bar and rial mechanism controls designed for an extended period of time preventing hearing damage.
Aria is a product composed by two hands-free headphones. The right headphone has all the controls, while the left headphone complements and supports the right one. This method facilitates the use and comfort of the product. It operates with a simple and intuitive gesture interacting using a tactile touch bar. Aria also has a mechanism that allows the user the intuitive control of the volume. It is equipped with an external speaker that avoids hearing damage, a microphone that allows the user to control via voice commands its cell phone.
Aria has rechargeable batteries, which are charged by electromagnetism, through a charging dock. The dock is specially designed to fit the two headphones. This feature allows the charging process to be easier and faster. To ensure compatibility with other devices, this dock is equipped with a micro USB port.
The manufacturing of Aria is by an ABS plastic injected process, for the external case, and consists of three different molds for all its parts. Then everything is assembled.
Awards

2019 Top 100 Entries
Voting
ABOUT THE ENTRANT

Team members:

Ramzy Hurrle Casab
Karen Naranjo Limón
Ximena Sierra Orozco
Paulina Villaseñor Barragán