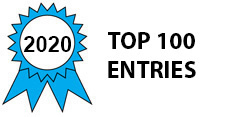 NiobiCon™ is a self-insulating underwater connector technology invented by engineers at Northrop Grumman Corporation (NGC). The technology is novel in that it uses transition metals such as niobium, element number 41 on the periodic table, as electrical contacts that will not short out, corrode, or cause an electrical shock if touched while powered in harsh environments like saltwater. NiobiCon™ will be a disruptive technology across many industries when using electricity in harsh aqueous environments, yet it is simple, safe, reliable, and cost-effective.
Connector manufacturers make their electrical contacts from materials that will short out electronics, corrode, and cause electrical shock hazards if the electrical contacts come into direct contact with water. Manufacturers use seals or oil to prevent this direct water contact. Current underwater connectors have complex designs, are expensive, and require a manufacturing process with long timelines from order-to-delivery.
NiobiCon™ operates by forming an extraordinarily thin self-insulating passive film, approximately 150 nm, on its transition metal contacts. With niobium, this film will not break down until over 100 volts are applied to the connector. Even at these voltages while immersed in seawater, the contacts can be touched by bare hands without receiving a shock while the connector is powered. Mating the connector halves causes the self-insulating film to be scraped off, facilitating good electrical contact, and upon de-mating the disrupted film re-forms in milliseconds.
NiobiCon™ can be used in many forms to include a charging station concept for unmanned underwater vehicles shown in Figure 1 that uses continuously-powered open rails on which the vehicle sets down on to recharge, or a commercial-style USB connector shown in Figure 2 that can transfer data or high-definition video when connected underwater, or a high-power coaxial connector shown in Figure 3 that can pass over 2.75 kW of power underwater. The first commercial prototype was used to connect the tethered electrical cable to a remotely operated vehicle as seen in this NiobiCon™ video.
Because no seals or oil are required, connectors can now be made with lesser tolerances, lower mating forces, smaller sizes, lighter weights, higher reliability, and more cost effectively as compared to current underwater connector technologies. NiobiCon™ has no limitations with respect to depth, operating temperature, or mating cycles and can be used in saltwater, freshwater, or in other corrosive environments such as urea and fertilizer solutions.
NiobiCon™ has broad industry applications, which include aerospace and defense, agriculture, aquaculture, automotive, chemical, oil and gas, mining, and textile. It addresses performance and safety requirements involving electronics operating at voltages below 75 VDC in wet environments with human contact.
NGC will be licensing this patented technology to connector manufacturers in order to provide US Government customers with cost-effective NiobiCon™ connectors sold as commercial-off-the-shelf (COTS) products. The first non-exclusive licensee, iCONN Systems LLC located in Lombard, IL, was signed in January 2020 and is now designing connectors for multiple applications and customers.
Just imagine charging your cell phone underwater using NiobiCon™, it would not shock me … or you.
Awards

2020 Aerospace & Defense Category Winner
2020 Top 100 Entries
Voting
ABOUT THE ENTRANT

Team members:

Harvey Hack
James Windgassen
Keith Johanns
Megan Owens
Carrie Wheeler
Vincent Iorio
Tim Patterson
David Knuteson

Harvey is inspired by:

I am inspired by a need to make life simpler and easier for others.

Software used for this entry:

NX