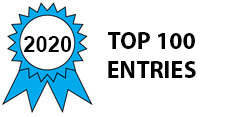 A Six Degrees of Freedom (6Dof) Platform for Autonomous Ground Vehicles, Surface Vessels and Underwater Vessels. Intrusion Detection and Situation Awareness for rapid accurate response. Also adaptable for Aerospace and Earth Satellites.
There is no known technology that compares to the patented Compound Motion of the VForce® mechanism. This technology employs the Compound Motion Structures of the patented invention.
Existing devices that the VForce® mechanism will replace, such as Remote Controlled Weapons Systems (RCWS) rotate around a vertical axis with the weapon pivoting about a fixed horizontal axis. The Compound Motion is more akin to the human arm and hand in its dexterity (anthropomorphic).
This provides a much larger field of view (target area). Orientation, attitude, extension and size designed to suit the application. Precision aiming is attained with the high precision DC Harmonic Drive Actuators.
A small frontal profile and smaller overall profile with a fast reaction and target acquisition plus lower weight and portability are a winning benefit.
For moving platforms, the equipment can be accelerometer stabilized during movement a major benefit for accuracy and faster target acquisition.
Two VForce® patented Compound Motion Structure mechanisms replace the six legs (pods) of Gough-Stuart Platform (hexapod). The Compound Motion provides for a Six Degrees of Freedom (6DoF), Kinematic and Spatial Trajectory.
Direct Human Machine Interface (HMI) control of mounted equipment such as the telephoto camera shown is achieved. Remote control via electronics and optics or pre-programed software provides a safer more accurate control of the mounted equipment.
The Defense industry will be the major uptake of the technology. It will benefit defense programs such as Autonomous Warrior, Human Machine and Expanding the Competitive Space.
The improved safety of personnel is of major significance that the technology will attain. RCWS, Laser and Optical equipment will be the main users. The size can be as small to fit in a hand to as large as required and be of low weight and rugged to suit the application.
Features
Precision alignment
Fast dexterous 6DoF operation
Accelerometer stabilized equipment during the mounted unit's movement
Faster time to acquiring target
Orientation, attitude and extension to suit the application
Placed upside down, vertical or at an attitude to suit application
Size to fit into your hand or a size to align a 70 metre diameter Radio Telescope
Light weight construction for aerospace and a rugged construction for applications such as shock loading in military applications
Automatic Applications
Solar Panel alignment giving continuous full direct (90°) capture
Radio Telescopes
Robotics
Space Docking low impact
The prototype is in manufacturing stage and is designed for rugged shock loading applications. The arms and other parts are aircraft grade aluminium. The shafts and roller bearings are high tensile steel. It will weigh approximately 21Kg excluding electronics hardware. The Collapsed size is 200mm wide, by 700mm long, by 400mm high. Each mechanism is powered by 2 - 24 Volt DC harmonic drive actuators.
Awards

2020 Top 100 Entries
Voting
ABOUT THE ENTRANT

Type of entry:

individual


Number of times previously entering contest:

1

John is inspired by:

Pure Pleasure

Software used for this entry:

Autodesk Inventor Professional