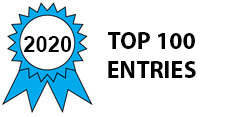 Our objective is to design and develop an Autonomous Rescue and Surveillance Bot named "SALVARE" in areas of natural disaster and national borders that can be of assistance to the officials as it can perform the functions of a human without their intervention. This not only proves to be an efficient and fast way to locate survivors, but also provides safety to officials accessing the debris for searching or being appointed for surveillance. Salvare can serve both purposes of Rescuing as well as Surveillance by very minimalist changes thus making it work on its full potential.
SALVARE is equipped with a Loader Bucket and Robo Arm which allows it to pave paths for the rescuers to access areas covered with multiple layers of debris and Rocker-Bogie mechanism allows it to easily maneuver over rough terrains whereas currently available Bots are equipped with only the function of surveillance. With a proper network of various sensors working together on a proper Software Architecture form a Virtual environment for the Bot to function. Sensors like Lidar, Radar, Sonar, IR, CMOS and stereo vision camera provide all the inputs required for perception and mapping data input which enables the autonomous decision making capability of the Bot.
Manufacturing was considered to be a critical point with the application of the DFMA principles. The frame was built using square hollow tubes, which not only reduced manufacturing time, but also reduced maintenance time and complexity. The Rocker-Bogie Suspension mechanism, Loader Bucket, Robo Arm, Differential Gear assembly incorporate Casted sub-parts thus allowing low costing along with faster production. Additive manufacturing has been carried out in Salvare, enabling the use of complex geometry components such as Camera stands, with a significant implementation in Tires. There was a need for puncture proof tires that could easily be an aid in rough terrain movements. The Michelin-inspired tubeless tire model has been developed with an angular rubber framework between the inner and outer frames serving as a spring mechanism where it can deform and return to the original shape as various loads are applied.
SALVARE is Battery operated with a GTK Lifepo4 which is a 12V 800AH lithium battery with BMS 12.8V for caravan RV EV inverter. With a 6-wheel mechanism, the concept of In-wheel motor has been implemented as it has compact assembly and high efficiency. Six motors have been installed thus removing the need for a steering mechanism.
A proper Costed Bill of Materials (CBOM) has been worked out for estimating the Bot cost. UN report says $9.8 billion per year expenditure on disaster management in India. Our Bot costs about INR 9 lakhs which is about $11,900 for each robot. This is about 0.00012% of the total loss India faces yearly on disasters.
Awards

2020 Top 100 Entries
Voting
ABOUT THE ENTRANT

Team members:

Harsh Alghare - Student, Vellore Institute of Technology
Naman Sharma - Student, Vellore Institute of Technology

Apoorva is inspired by:

I believe technology is the major bridge to tack as a technology is designed on the basis of past data for implementing it in the present scenario keeping in mind the prospective.
The current issue asks for a solution for helping in finding victims of a disaster without the risk of injury to people involved in the mitigation work. A future ready scope is provided by autonomous implemented with additional features which increases its scope of implementation.
Fully equipped with new age technology and processes it becomes a future ready product.
These highlights make our bot not a normal gadget for aid but a state of art and a state of mind friend who works for a noble cause.

Software used for this entry:

Autodesk Fusion 360