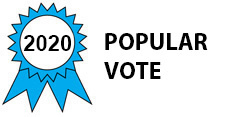 Rentable electric scooters are often found in many large city centers and on college campuses for use as environmentally friendly transportation. Unfortunately, The Journal of American Medical Association reported that 40,000 injuries and 29 deaths are related to e-scooter accidents. The safety concern causes many people to fear e-scooters and some cities to ban the use of this valuable mode of transportation.
The Collision Alert Technology for Scooters (CATS) is an "active safety" solution integrated into rental electric scooters. CATS uses sensors and controls to detect potential hazards in the path of the e-scooter. CATS then alerts the e-scooter rider of such hazards so that they can take action to avoid a collision. The CATS solution identifies hazards like cars, pedestrians, and bikes (as e-scooters are used on roads, sidewalks, and bike lanes). CATS uses off-the-shelf technology and can be integrated into any rental e-scooter.
By addressing the accident problem, we not only save lives but we can reduce the major concern that discourages people from using electric scooters. This will ultimately reduce road traffic, pollution, and reliance on fossil fuels.
Unique value:
Most of the current solutions to address e-scooter safety are very expensive or are primarily reactive such that they only help after an accident has occurred. At only $10 per scooter our inexpensive CATS solution maximizes safety by preventing accidents from occurring in the first place. Also, only our solution captures real-time accident data. This aids in a faster response and an effective investigation.
Who benefits from CATS?

Riders:
Get encouraging extra "eyes on the road"
Enjoy a safer ride

E-scooter rental fleet operators:
Increased customer usage due to assured safety
Expanded market share due to increased acceptance
Longer vehicle life-cycle due to fewer wrecks
Fewer lawsuits from injured people

Cities:
Enjoy less traffic congestion
Less sidewalk clutter
Lower pollution due to citizens moving toward micro-mobility offerings

Hospitals and emergency service providers:
Fewer injuries and fatalities
Faster response time to accidents
Our team built a functional prototype of the CATS system integrated into a commercial e-scooter. The prototype has been demonstrated to industry experts that are interested in developing the product further. Initial analysis of marketings, cost, and manufacturing all indicate that the solution is feasible and highly desired. Our customers believe that CATS will prevent countless injuries and save lives while paying for itself through extended market penetration.
Awards

2020 Top 10 Most Popular
Voting
ABOUT THE ENTRANT

Team members:

Adult leads:
Dan Champoux
Autumn Mahoney
Youth:
Honor Hutchison
Elias Cengeri
Julia Mahoney
Keira Mahoney
Evan Welch
Mihir Shah
Lucas Chin
Kate Kanoya
Avani Nandalur
Reyna Nandalur
Julia Xiao(Hao)
FIRST LEGO League Robotics Team #3646: Great Engineering Kids Of Tomorrow (G.E.K.O.T) -
East Hills Middle School, Bloomfield Twp. Michigan

Dan is inspired by:

Our FIRST LEGO League robotics team is determined to make the world a better place for future generations.