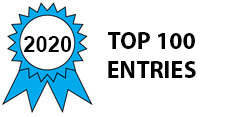 What is Electric Vehicle Regenerative Acceleration?
Electric Vehicle Regenerative Acceleration is a new US patented EV innovation that allows electric vehicles to recharge themselves as they drive without the deceleration effects associated with regenerative braking. The innovation accelerates the EV while recharging the vehicles batteries in Regenerative Acceleration Mode and is the exact opposite of regenerative braking.
How does it do that?
Electric Vehicle Regenerative Acceleration introduces a Load Current Delay into generator coil operation which reverses the electric vehicle regenerative braking paradigm.
How long has it been around?
The original discovery was made in 2007, the backing theory was developed at the University of Ottawa from 2007 – 2010.5 and the innovation has been under development since then. 3 US patents have been granted and 4 more are pending.
Commercially manufactured EV Regenerative Acceleration coils now exist which can deliver in excess of 60 Amps (1000 Watts) of recharge current per coil with vehicle acceleration.
What does the innovation mean for electric vehicles?
Electric vehicles can now begin recharging themselves as they drive starting at 30 km/hr.
The more recharge current sent to the EV's batteries the more the EV is accelerated, the more the EV's range is increased and the less plug-in recharging is required.
Many of the problems associated with EVs and EV adoption are reduced such as:
Limited EV range and range anxiety.
Plug-in recharge time.
Plug-in recharge cost.
Plug-in recharge infrastructure cost (est. $5.6 Trillion globally).
EV battery cost.
EV cost due to expensive batteries.
EV battery weight.
Pending lithium shortages.
Future energy requirements to the grid required for electric transportation.
How does it work and what is the scientific revelation behind it?
The EV Regenerative Acceleration (ReGenX) innovation is a new generator coil
innovation that is differentiated by conventional generator coils in that it operates
with a Load Current Delay.
This Load Current Delay reverses the EV regenerative braking paradigm and
introduces EV Regenerative Acceleration.
Current opportunity for EV automakers
EV automakers can now employ ReGen-X EV Motors which produce virtually any magnitude of battery recharge current in Regenerative Acceleration Mode which can increase EV driving
range while simultaneously reducing the EV's plug-in recharge requirements.
Issued US Patents
1) Generator and Improved Coil Therefor Having Electrodynamic Properties
US20140111054A1
PATENT STATUS: ISSUED
https://patents.google.com/patent/US2...
2) The ReGen-X Motor patent was granted in 2019.
ReGen-X Motor:-10291162: Granted on 14/05/2019
(http://patft.uspto.gov/netacgi/nph-Pa...)
Business Plan Revenue Generation
Potential Difference's business model revolves around licensing the ReGenX
Generator and EV ReGen-X Traction Motor intellectual property to automakers
and electric motor and generator manufacturers.
Potential Difference has been working with the same coil and rotor suppliers for 10 years.
Our tech transfer initiative includes introducing manufacturing licensees to our component suppliers who will supply magnetically matched and fully compatible ReGenX Generator coils and permanent magnet rotors directly.
Thane C. Heins
President and CEO, Potential +/- Difference Inc.
This email address is being protected from spambots. You need JavaScript enabled to view it.
613.898.1131
Awards

2020 Top 100 Entries
Voting
ABOUT THE ENTRANT

Type of entry:

individual


Number of times previously entering contest:

2

Thane is inspired by:

Developing clean, sustainable and low cost transportation innovation alternatives to fossil fuels.

Developing innovations that increase electric vehicle driving range, reduce the cost of electric vehicle adoption, electric vehicle purchasing and cost of ownership.