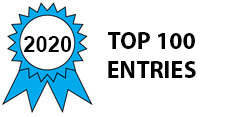 Qidni Labs is developing the world's smallest, wearable blood purification system that replaces dialysis for patients with kidney failure. Our main product, Qidni/D, is a miniature and dual-use device that can be used as both a portable machine at home and a wearable device that allows the patient to be mobile and receive continuous treatment. The result of our product is a procedure that achieves a higher survival rate due to frequent therapy, which has shown to improve mortality rates in literature, easier access to treatment and great improvements to a patient's quality of life gained through the added mobility our device offers. Qidni/D is different since its blood purification technology doesn't depend on dialysate as much as existing technology. Existing dialysis requires 120 liters of dialysate for one session of dialysis and we reduced that amount by 200 times. Also, the Qidni/D is innovative in its dual functionalities of being both wearable and portable, along with the fact that it can perform nocturnal dialysis, which gives patients a great degree of flexibility over their treatment.
Dialysis is one of the exceptions in the US that is paid for by Medicare and Medicaid. New dialysis policy in the US wants 80% of new patients (100,000 patients per year) to be on home dialysis or receive a transplant. Since there are only 20,000 kidneys available for transplantation in the US per year, it is expected that "home dialysis" will be the future of dialysis.
End-stage renal disease (ESRD) affects over 3.5 million patients around the world. Dialysis is the only treatment option for ESRD until the patient finds a kidney for transplantation. On the traditional thrice-weekly dialysis schedule for 4 hours per session, a patient's mobility is greatly reduced during treatment and they frequently experience symptoms like headaches, nausea and fatigue due to the movement of electrolytes and fluid in and out of the body. Furthermore, dialysis costs $82,000 per patient per year and is associated with a significantly reduced quality of life and a high mortality rate of around 50% in 5 years. Studies show that longer treatment times can potentially prolong survival and reduce symptoms.
On a global scale, dialysis is largely inaccessible to millions around the world due to its cost and lack of available infrastructure to travel to dialysis centres. Considering how debilitating kidney disease can be, we believe it is important to not only address the basic barriers that kidney disease patients face, but to improve their quality of life along the way. There needs to be a bridge between kidney failure, barriers to treatment and transplantation, which can allow patients to continue to be active in their own lives.
Awards

2020 Top 100 Entries
Voting
ABOUT THE ENTRANT

Team members:

Morteza Ahmadi - Founder & CEO
Ellie Shahi - Founder & Business Management
Clarence Graansma - Lead Engineer
Raman Sud - Lab Manager
Michael Ioannou - Data & User Experience Specialist