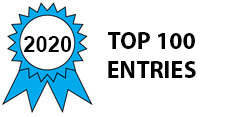 Advanced Scanners has invented a 3D Machine Vision Platform (3D-MVP) based on uniquely capable, IP protected optical scanning technology. The initial application will revolutionize the accuracy and capabilities of image-guided surgical navigation systems (IGNS) to locate and treat target tissue.
The clinical need:
IGNS are used to guide surgeons to and through treatment areas in more than 750,000 procedures in the U.S. each year. They do this by dynamically tracking the surgeon's tools relative to the patient's static preoperative images. However, in many cases, the targeted treatment area can shift position during the procedure. The brain, which can require sub-millimeter precision, moves as much as 25 millimeters during open brain surgery. Vertebrae move during pedicle screw insertion causing misalignment.
According to a 2017 FDA Safety Notice, failure to adequately track the changes in the position of patient anatomy during surgery ("intraoperative shift") is leading to "patient deaths, serious or life-threatening injuries, and inaccurate, aborted, or prolonged medical procedures."
Existing methods of updating the IGNS with the real-time position of patient anatomy are highly disruptive, time-consuming, and expensive. Due to the limitations of current alternatives, surgeons generally choose to make on-the-fly adjustments to the preoperative plan based on their own experience to correct for the anatomic shift.
Annual procedural spending in the U.S. on the 760,000 procedures serviceable with our initial product is $32.4B.
Drivers for adoption include:​
​
Increased surgical precision demanded by operators, payers, and patients​
          - Preservation of structure and function of non-pathologically involved tissues​
          - Removal of as little tissue as necessary; inflict as little trauma as possible​
Identify and preserve vasculature including optimal blood flow to remaining structures​
Identify and preserve nerves especially the innocent bystanders​
​
Neurosurgery is the archetype of this evolution
The company has been invited by neurosurgeons, who will act as principal investigators, to conduct studies at academic, private, and non-profit hospitals to clinically validate capabilities and value.
Awards

2020 Top 100 Entries
Voting
ABOUT THE ENTRANT

Type of entry:

individual


Jeff is inspired by:

We are inspired to prevent catastrophic and lifelong disabilities for people undergoing high-risk neurosurgical procedures. Our co-founder, the inventor, grew up with epilepsy and was fortunate enough to outgrow the symptoms. He has made it his mission to help those that haven't been so lucky. We are all driven by his passion to help people, and overcoming the challenge of bringing a medical device to market.