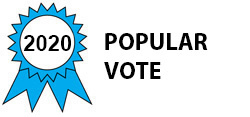 What is ISOPOD
A collapsible, movable, plug and play isolation room which arrives in a bag and doesn't burn a hole in our pocket. How amazing is that!
It can be dismantled , installed and ported anywhere and everywhere within minutes.
Just what the world needs today and for all years to come!
ISOPOD- Isolation Pods
Inspired by origami methodology the Smart Isolation Cubicle is a product that is scalable and portable in a bag with a plug and play mechanism fitted in to make customizing equipment's and accessories easier as per the intricacies of each case. ISOPOD is an ideal product that can be used during all medical hazards. With reusability and modularity in its essence the ISOPOD is economical and adaptable to any condition and can be installed in minimal time.
Why ISOPOD
In the circumstances of countries especially like India where the population is dense, moderate to high literacy rate and non diplomatic living conditions, facilities of a hospital may not be acquirable for all. Thus the need for a budget solution with optimal usage of public spaces. Keeping up with the need of the hour and the surge in quarantine facilities, ISOPOD is a product that combines the principles of scalability, portability, modest budget and adaptability. With reusable materials that are scalable any bed can be converted into an isolation ward using the ISOPOD.
TEMP HOSPITAL VS ISOPOD
Containing the disease spread may be effective in temporary hospitals but providing comprehensive care is not an option. Further to that, they may even be the expensive option which citizens may not be able to avail. ISOPOD with its modularity and functionality allows comprehensive care required by the patients by maintaining the standards of an isolation room, making it a perfect alternative for quarantine facilities and reducing the dependency on hospitals.
JUST NOT THE PANDEMIC
ISOPOD is the solution for all the adverse calamities and not restricted to pandemic alone. Have an immediate need for medical camps in rural areas? An imminent need for disaster recovery centers? ISOPOD is your guy! Its modularity, adaptability, reusability and modest budget makes it the go-to solution during force majeure. ISOPOD being economically favorable to buy, and modular and foldable enough to carry it in a bag, all the public spaces such as indoor stadiums, malls, MNC's etc should invest in ISOPOD's and the storage of the same should be made mandatory.
PROVISIONS
An air-conditioned space is a must for an ISOPOD to work effectively not a deterrent. Due to availability of large and numerous public spaces and owing to the scalability factor of the isopods, a mall, indoor stadiums, MNC's etc. work as a best fit for the installation of ISOPODS. Owing to the scale of the public space the storage facility with enough isopod kits should be made mandatory should another similar instance arrive.
On a situation of Pandemic this can imply. On the case of Rural usage or Medical camps ISOPODS are perfect replacements for medical tents . Even
Awards

2020 Top 10 Most Popular
Voting
ABOUT THE ENTRANT

Team members:

NITYA JOIS
SACHIN BHAT

Nebin is inspired by:

10by10 believes in building a smart, positive and helpful society.
Towards a better tomorrow, for sustainable progress, for our human family.
10by10 team is constantly exploring new possibilities of interaction between Architecture, Society, and Individuals. Their USP is to deliver next-generation multidisciplinary in Design & Innovation. As Social designers, their forte is to play a role in human society and implement design methodologies for complex human problems such as to impact a closed system of innovations and interactions between communities and systems it is working within and not outside of them.

Software used for this entry:

SKETCHUP