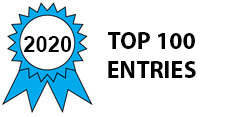 The H3Pelvic Device is a new non-pharmacological treatment solution that addresses the over 16 various ailments that cause pain deep and mind-bending "down there." These ailments affect in total over 78 million Americans every year and hundreds of millions worldwide.
The device uses active fluid pumping, of warm and cool fluid energy to the pelvic floor in a manner that delivers this energy in a highly intimate contact to human skin, all while staying completely dry. With H3, you no longer need to use sitz bath buckets or extremely offensive and hard ice packs on your traumatized pelvic floor regions of pain. This is a tried and true and scientifically proven method used in sports therapies for years... ONLY now is it used in a most highly efficient and convenient form, applied to the pelvic floor.
This new non-pharma logical treatment solution is the H3Pelvic tool. It is a radically new experience and an improved method of supporting specific and appropriate pelvic focused therapies to more effectively address the many pelvic floor known conditions and related painful manifestations.
Whether the physician or therapist leverages the H3 device in their office, hospital setting, or whether the patient/customer/user chooses to self-manage at home, or provider uses this device in their office, hospital setting, the H3 device now is able to provide relief in a way never before realized.
We have already fully designed the product and it is in low volume production. We have plans for high volume production to reduce cost. This device as costed out, in normal production would have a a margin of 350%. In low volume, the margins would likely only be 100%. The devices are very easy to build, would use low tech labor to produce.
Some of the related conditions that this device is able to now more effectively assist in terms of pain and swelling, for over 78 million Americans that have these conditions each year are listed below:
• Hemorrhoidal External Thrombosing Swollen Tissues
• Prostatitis
• Chronic Pelvic Pain Syndrome
• Post-Partum trauma and related injuries
• Levator-Ani Hypertensives
• Spastic Pelvic Floor Syndrome
• Pudendal Neuralgia
• Bicycle Seat Neuropathy
• Pelvic
• Irritable Bowel Syndrome
• Anal Abscess
• Vulvodynia
• Cramps from Menstruation
• Interstitial Cystitis (IC/BPS)
• BPH
• Post-Anorectal surgery
• Groin pain from a myriad of different sports injuries and surgical repairs
• Pelvic Inflammatory Disease (PID)
The market for B2C is massive as well as the market for B2B. There is a very large push by the NIH HEAL program seeks to innovative methods and means to remove addictive drugs.
Opioids remain highly addictive setting many well-meaning patients down a path of drug dependence. They are also known to cause constipation and exacerbating of an already bad condition to even worse. When dealing with various pelvic pain conditions, prescribing a medication that will simply induce more pain due to the side effects is counterproductive at the least and extremely painful.
Awards

2020 Top 100 Entries
Voting
ABOUT THE ENTRANT

Type of entry:

individual


Zack is inspired by:

Passion for creating value for humanity combined with the love of the creative venture. Of course, in this entry, "necessity" that was also the mother of this invention. I just found out that the problem is very private and extremely large in terms of people who need help in the various areas of pelvic floor pain relief.

Software used for this entry:

CREO Parametric / Keyshot / Adobe Creative Suite