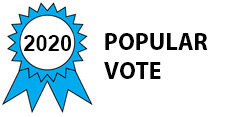 Zero X - a portable, low weight and modular testing booth that guarantees zero contact between the tester and the testee, ensuring complete isolation and thus giving us a win-win solution. With its lightweight and easy mobility, a zero X booth can be hooked onto any vehicle and driven from one place to another and set up in no time. Due to its compactness and aesthetics, it is sure to catch every eye.
WHY ZERO X ?
In countries like India, with a high and dense population, the testing of people should be mandatory. In circumstances like the pandemic, the testing is the game changes. The faster and precise the testing is done greater in the accuracy got. With present conditions and the government doing their best to provide maximum testing facilities, we are still falling short. Pandemic sure has given us a reason to revaluate most of our public health policies and the ease of heath benefits and infrastructure, the question here lies as to how much are we going to seriously take up this challenge and live up to our efforts to make the life of public a tad bit easier?
WHERE CAN IT BE STATIONED?
Ideal places for such kind of booths would be public spaces where inevitably people will converge and socialise such as Supermarkets, cinemas, gardens, parks, exhibition centres, plazas etc. By setting up multiple of these booths we not only encourage more testing but also psychologically influence people to take that chance and with zero contact guaranteed, safety is very much assured. The aesthetics of the entire testing centre serves as an attraction and a call for people, if not for testing but at least to just understand what the booth stands for. 
NOT JUST FOR PANDEMIC !!
Public health has always been one of the major areas of administration which is always a challenge to every government. Whether it is in a developed country or an undeveloped country, public health always poses its own difficulties both in size and content. Even with multiple policies in place and various genuine efforts by the government and private bodies alike, over the mark, public health benefits as basic as a testing centre is always a challenging task. Zero X is an answer to the scarcity of testing centres and can be used for any circumstance as a booth hired by diagnostic centres, a booth used in refugee camps or a booth used during forced Majeure
Awards

2020 Top 10 Most Popular
Voting
ABOUT THE ENTRANT

Team members:

NITYA JOIS
SACHIN BHAT

Nebin is inspired by:

10by10 believes in building a smart, positive and helpful society.
Towards a better tomorrow, for sustainable progress, for our human family.
10by10 team is constantly exploring new possibilities of interaction between Architecture, Society, and Individuals. Their USP is to deliver next-generation multidisciplinary in Design & Innovation. As Social designers, their forte is to play a role in human society and implement design methodologies for complex human problems such as to impact a closed system of innovations and interactions between communities and systems it is working within and not outside of them.

Software used for this entry:

SKETCHUP