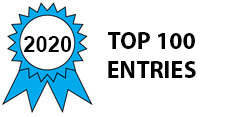 Heart failure is global pandemic with nearly 30 million sufferers worldwide causing not only significant mortality but also diminished quality of live and a huge cost burden to individual and healthcare systems.
Current solutions are limited to the handful of hearts available for transplant yearly to a select few candidates and heart pumps that require invasive open-heart surgery which is only available to those strong enough to endure the trauma of such a procedure.
We have developed a novel axial impeller incorporated into an implantable device that not only provides adequate blood flow to assist a failing heart but is also minimally invasive as it can be implanted without the need of open-heart surgery—and its complication—in a procedure lasting about half an hour and not requiring prolonged hospitalisation afterward.
The cornerstone of our device is a completely redesigned concept for axial impellers that channels red blood cells and other blood cells toward the centre of the stream. Using computer fluid dynamics simulations (COMSOL) and proof-of-concept mechanical models we have showed that our design reduces shearing forces due to contact with walls, blades and other moving objects thereby minimising the destruction of red blood cells and activation of platelets leading to anaemia and blood clots which are the pitfall of almost every other device. In addition, a multi-stage approach to impeller design. 
Moreover, we have incorporated magnetic drive technology to the motor and stator design in order to develop an implantable heart pump that stays inside the aorta as it exists the heart without the need for cables or tubes exiting the body minimising the risk of infection or other complications associated with earlier designs. In addition, powering of the device as well as charging of the internal fail-safe battery is done by means of through-the-skin magnetic induction coils allowing the patient complete untether mobility for short periods of time thus drastically improving quality of life.
Awards

2020 Top 100 Entries
Voting
ABOUT THE ENTRANT

Name:

Daniel Zajarias Fainsod

Team members:

Dr Daniel Zajarias-Fainsod
Dr Ilan Marcushamer
Eli Grossfeld
Omri Gover
Ianiv Wainberg

Daniel is inspired by:

The essence for innovative designs is finding novel solutions for common problems. As both an engineer and physician I try to focus on developing tools and devices that help treat diseases and alleviate suffering. Many times I am inspired by existing designs, or in nature itself, that with some imagination and slight modification can be used in a completely different application. The ability to use CAD software and CFD/FEM software to design and test successive iterations of the one's designs makes innovation efficient allowing ideas to become reality.

Software used for this entry:

SolidWorks, COMSOL Multiphysics