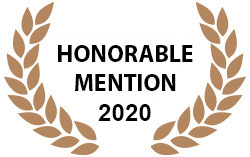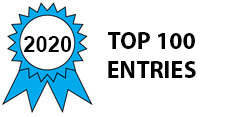 Technology:
eXoutcancer has invented a revolutionary technology for earlier lung cancer screening to diagnose the disease when it is more treatable. Lung cancer is the the number #1 killer among cancers and the current screening modality, a low dose computed tomography (CT) scan, is utilized in only 5% of the high-risk US population. The eXoutcancer system is a blood test designed to be part of your annual physical exam with diagnostic results sent to your physician.
The eXoutcancer system is a combination of a nanochip and a proprietary spectroscopic database derived from a machine learning (ML) algorithm. The biomarker we are detecting is called an exosome. Cancer cells release a larger quantity of exosomes which are found throughout various cancer stages. Other cancerous biomarkers, such as cell-free DNA (cfDNA), can also be found in the blood, but these exist in significantly lower concentrations in early cancer stages, making them much harder to detect. Because the exosome is a routine cellular process, it's found throughout each cancer stage. A key advantage of the eXoutcancer system is this combination of a nanochip and a technique called surface-enhanced Raman spectroscopy (SERS). When a laser is scanned across the chip's surface, any exosome near the nanofeatures gets its signal enhanced giving our platform the ability to measure at the single exosome level. This translates to extremely high sensitivity and specificity, even at low concentrations. The complex spectroscopic data is parsed out via an ML algorithm to develop this diagnostic fingerprint.
Technical feasibility has been proven out with published results from exosomes isolated from lung cancer cell lines, in collaboration with UCLA's Materials Science and Engineering department. Additionally, the current NIH-funded project has shown initial success in cancer patient applicability. Collaborative work with UCLA Health is being done to prove out this platform for lung cancer patients. All the aforementioned indications provide great cumulative evidence of the platform's viability for early lung cancer screening.
Manufacturability:
There are two core elements: the nanochip and the ML algorithm. Current cost for the nanochip is $0.60 each on a 4-inch silicon wafer, and the price decreases as production scales up to larger wafers. For the ML algorithm, the majority of the cost is on the R&D to iteratively improve the platform. The ML does not require server-level computational power. This technology stack was designed from the onset to be as scalable as possible: to fulfill the vision of integrating this testing in commercial diagnostic labs for mass market availability.
Marketability:
In the US, the high risk population for lung cancer is around 5-8 million people. The current early lung cancer screening modality is a low-dose CT scan, costing around $300 per scan; and due to various reasons, such as socioeconomic factors, low-dose CT scans have only been able to effectively screen 5% of this high risk population. A routine blood test is expected to overcome this stigma, increase testing availability and significantly lower overall diagnostic costs --all this while actually achieving 10 times more screenings.
Awards

2020 Medical Honorable Mention
2020 Top 100 Entries
Voting
ABOUT THE ENTRANT

Team members:

Sumita T. Jonak, UCLA Anderson
Brian D'Souza, UCLA Anderson
Abhinav Chandra, UCLA Anderson

Owen is inspired by:

My PhD work involves applying this biosensor to various cancer/bacteria species. Coming from a materials science discipline, we believe our technology gives a fresh look and different perspective at an old problem. With the help of the business school, UCLA Anderson, we were able to hone in on the particular application of lung cancer screening.

Software used for this entry:

Lumerical