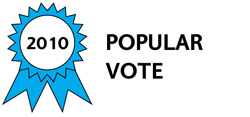 1. Replace the internal combustion engine with electric motor propulsion systems. 2. Replace the current electrical power production system we now have in place, including the national grid network, with individual systems. 3. Replace the current way we use batteries for power. With the following Invention:
Electric Motor / Generator system, including three magnetic rotors, with synchronized rotation, either all the same direction or one rotor in the opposite direction, with rotor #2 being advanced slightly ahead of rotor #1 & #3 rotation. All three rotor centers are placed precisely and equally at the points of an equilateral triangle. Rotor support is from mechanical bearings or magnetic levitation. Three independent coil(s) are placed precisely and equally at the opposite points of an equilateral triangle, resembling a Hexagram configuration, with one independent coil(s) located in the exact center. A magnetic stator(s) winding(s) configuration completely wraps around the rotors, forming what looks like three interconnected circles, with proper spacing between rotors and stator(s) to allow for unobstructed rotation and maximum electrical potential. Rotor(s) rotation can be either mechanical or electrical. Electrical components form a complete aggregate, allowing for any and all alternating current (A/C) and direct current (D/C) wiring systems, voltages, amperages and wattages, or a combination of A/C and D/C, to fit any application or configuration. When invention is rotated mechanically, it will function as a generator, with multiple voltage outputs and combinations. When invention is rotated electrically, it will function as a motor or power supply, with multiple voltage outputs and combinations.Background and field of the Invention The invention relates to electric motor and generator systems. Battery power storage and propulsion systems. Comprising both A/C and D/C wiring characteristics. Utilizing single phase and/or three phase, or a combination of both.
#1 Battery storage and Propulsion Systems. Current battery technology has not been able to keep affordable pace with the demand. Consumers need a better solution to provide power for small items like personal computers, as well as electric vehicle propulsion systems.#2 Electric motors and generators are being used more and more in automotive applications today. High demands are being placed on these systems. High voltage, three phase A/C motors for propulsion and on-board charging systems. Low voltage, single phase A/C systems for heating, air conditioning, brake vacuum pumps. Higher demands are being placed on 12 volt, D/C systems.#3. National Electrical Power Grid.
As demand for electric power increases due to new construction, and the inability of power providers to keep up with this demand, by building new power plants. Industry standard is to turn-up or increase the volume. This is called the "Available Fault Current" or "Arc Fault" Over time this hazardous, explosive, and life safety condition has increased to the point that very complicated safety procedures must be followed. Special "Personal Protective Equipment" (PPE), Head to toe protection, "Must" be worn by electricians to avoid the potential "Arc Flash" that can burn as hot as the sun.
USPTO Serial number 12/504,309. Thank You!
Awards

2010 Top 10 Most Popular
Voting
ABOUT THE ENTRANT

Type of entry:

individual


Number of times previously entering contest:

never

Carey's favorite design and analysis tools:

Complete Patent Available at;
evergreenelectricvehicles.com
Compass. Protractor. Hand Built Prototypes.

For managing CAD data Carey's company uses:

None

Carey's hobbies and activities:

Designing electric vehicle and motor components.

Carey is inspired by:

Thinking outside the box, designing and building cool working prototypes that can help us to reduce our carbon foot print, one motor at a time. Geometric interrelated structures.
Complete Patent Available at;
evergreenelectricvehicles.com