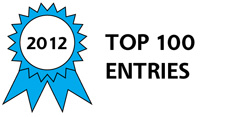 Problem Identification
While the use of various lightweight structures continues to grow for future automobile and aerospace vehicles, the availability of practical modular, miniaturized and multi-purposed Non-Destructive Evaluation (NDE) sensor systems for monitoring structure is seriously trailing. Thus, the need exists to develop a wireless structure monitoring system that is accurate but easy to handle physical, environmental and even chemical parameters. The miniature wireless autonomous sensor system enables monitoring not normally accessible with wired technologies, thus allowing insight to be gained into performance and safety of various vehicles. At the same time they reduce system preparation time and cost significantly.
Solution
In general, surface acoustic wave (SAW) devices convert electrical waves into acoustic waves within piezoelectric substrates through printed interdigital transducers (IDT). The slower acoustic speed (or frequency) by a factor of 104 ~ 105 makes the electronics design much easier, thus less heat and errors can be expected. SAW convolver is an acoustic signal convolution mechanism of random inputs against the given reference signal. When those signals match and convolution occurs the output signal becomes very strong and distinguishable. This behavior can read very precise ?f (frequency shift) or ?? (phase shift), which are corresponding to physical changes of structure (or substrate) deformation if the reference is unchanged. The ability to read ?f is about ±5KHz, which is almost equivalent to single-walled carbon nanotubes or MEMS sensors, but the manufacturing cost is much lower. We intend to propose a method of using the SAW convolver directly on the structure and reading ?f or ?? to determine the structure's deformation, especially for composite structures as shown in figures 1 and 2. The actual test example is illustrated in figure 3.
Why better than competitors
Typical SAW sensors in the current market are based on delay line, resonator, multiple reflector-based passive sensors without a power supply but they need the external interrogator and predetermined radio frequency (RF) interrogation signal. They have fundamental weakness in limited measuring parameter range, transmission range and the specific sensor identification in multi-sensors environment due to passive nature. The proposed approach does not depend on interrogators or any external control devices. In addition, the miniature size is ideal for the autonomous structure health monitoring sensor.
Market
The SAW convolver wireless sensor system is capable of combining sensor technology and wireless technology in one package because the convolution signals can be used for wireless communication while ?f or ?? reads structure deformation. It offers better efficiency, reduction in size and ease of use. The applications will be large from aerospace to automobile industries. Also, sensor based vehicle/machine operations, especially situation monitoring will apply to across a wide range, i.e., UAV missions, UGV on Mars, UUV for off shore drilling and robots in factories will benefit significantly. The trend of sensor technology integration to our life will continue to advance and the expectation of social impact by the accurate situation awareness is large.
Awards

2012 Top 100 Entries
Voting
ABOUT THE ENTRANT

Type of entry:

individual


Number of times previously entering contest:

never

Hiroshi's favorite design and analysis tools:

N/A other than PCs.

Hiroshi's hobbies and activities:

Woodworks

Hiroshi belongs to these online communities:

Linkedin

Hiroshi is inspired by:

I always wanted to contribute the society with "Something good for Greener World" and seeing current rising interests in wireless sensors (for many apps)I thought I should do something now. Since wireless sensors need batteries and the batteries cause issues, I wanted to get rid of batteries.

Software used for this entry:

N/A