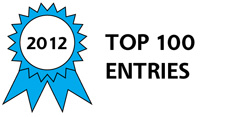 The goal of this design is to improve the availability of aircraft for critical missions by reducing unscheduled maintenance, eliminating unnecessary testing, increasing reliability of electronic systems, and eliminating obsolescence of existing aircraft electronic systems and support equipment. Using a low-power sensor network, critical system line replaceable unit's (LRU) on-time and current consumption will be collected and logged. This data will be transferred to a central database via a secure wireless wide-area network (WWAN) and used to make proactive decisions on equipment reliability and maintenance requirements based upon equipment MTBF and other historical maintenance data.
The system is designed such that it can be implemented on the existing fleet of aircraft and aircraft electronic systems with minimum impact. The system is composed of 3 major components: the Local RF Network Controller, the multi-channel Sensor Collectors, and the End Devices. All of the system's hardware that comprises the Local RF Network uses the Texas Instruments MSP430 family processor and the CC2520 Transceiver. All system hardware was chosen to meet full Mil-Spec aircraft requirements.
The Local RF Network is based upon the Texas Instruments Simplicity Protocol Stack, chosen because of its small footprint and open source availability. The protocol's Link Layer and radio transmission control was modified in order to improve power requirements and maximize operational battery life.
The Local RF Network Controller polls the Sensor Collectors, accumulates channel sensor data, updates End Devices, and communicates with the central database via a secure WWAN connection.
The multi-channel Sensor Collectors are battery powered units currently with up to 8 sensor channels. The present implementation uses customized Hall current sensors mounted directly to aircraft breakers in order to collect equipment on-time and current usage. Each channel on a collector is associated with a corresponding breaker and an End Device that is affixed to an LRU that is to be monitored on that breaker.
The End Devices are battery powered RFID tags affixed to individual LRU's to be monitored. The End Devices are updated via the Local RF Network Controller with the latest accumulated on-time of their associated LRU. This allows an LRU to be moved anywhere within the logistics supply chain while maintaining a unique identity and a record of its accumulated on-time.
The hardware assemblies that comprise this system are manufactured using standard surface mount manufacturing techniques and utilize Commercial Off-The-Shelf (COTS) components.
The data garnered from this system will allow determination of actual MTBF based upon known equipment on-time and current usage. This will reduce and/or eliminate unnecessary testing and maintenance, thus reducing non-essential maintenance man-hours. The data also allows for more accurate forecasting of aircraft equipment failures reducing the quantity of backup system equipment needed within the Logics Supply Chain, thus reducing the overall cost of aircraft fleet operations.
In the near future this system will also provide information for asset tracking, real-time location, temperature logging and energy efficiency.
Awards

2012 Top 100 Entries
Voting
ABOUT THE ENTRANT

Team members:

Bobby Burkett, Dynasys
Tomas Grajales, Dynasys

Software used for this entry:

IAR Embedded Workbench, Rabbit Dynamic C