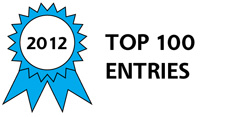 One in 50 people are living with paralysis (Dana & Christopher Reeve Foundation). Children and adolescents represent a significant percentage of patients (20% are under 20 years of age and 5% are under 15 years of age). There are unique aspects of treatment for a child with spinal cord injury that need to be considered; however, 90% of treatment principles for children were derived from what has been learned in adults. It is imperative that medical professionals understand these differences so they can better meet their patients' needs.
The Pediatric Spinal Cord Injury Simulation software demonstrates how a therapist can modify treatments to better treat spinal cord injuries in adolescents by discussing specific anatomic differences between the two groups. For example in children 8 to 10 years of age, the cervical spine has greater mobility when compared to adults due to ligamentous laxity, shallow angulations of the facet joints, incomplete ossification of the vertebrae and underdevelopment of supporting musculature (Wilberger, 1986). The pediatric patient is more susceptible to deformities of the spine and rib cage due to this laxity and various bone formation stages.
The Pediatric Spinal Cord Injury Simulation is a cutting edge software application that uses up to date clinical information in an interactive 3D environment. Medical professionals can manipulate a virtual spine and discover sensory points, motor points and the mechanism of injury at various points along the spinal column. The clinician can also utilize 3D glasses to create an immersive 3D experience which enables them to truly visualize the spine in a dynamic and interactive manner. The software uses high quality digital movies and current evidenced based medical information which support specific evaluation and treatment techniques based upon the users' interaction with the spine and the selection of various points of injury. In addition to improving the quality of care for pediatric spinal cord patients, this interactive tool can be used with patients and family members to educate them about specific issues that have developed based on the specific point of injury.

I designed a software framework that allows for the integration of many sources of media, from written information, PDF documents, HD video, medical illustration and medical animation. This framework has the ability to be delivered via online interaction, PC and MAC desktop installation, tablet and smart phones. In addition, the software framework can support multiple-language delivery of the information.

This software creates a mechanism for the timely delivery of evidenced based treatment information and is designed to improve the quality of life of Pediatric Spinal Cord Injury patients.
Awards

2012 Top 100 Entries
Voting
ABOUT THE ENTRANT

Type of entry:

individual


Number of times previously entering contest:

3

Tom's favorite design and analysis tools:

3dsmax, motionbuilder, after effects, premiere, photoshop, mudbox

For managing CAD data Tom's company uses:

Autodesk Vault

Tom's hobbies and activities:

Creating tools to help those with medical conditions

Tom belongs to these online communities:

Twitter, Ziggs, Linkedin, Facebook

Tom is inspired by:

The power of the web to connect people and ideas

Software used for this entry:

3dsmax, Adobe Suite, #2 pencil and paper