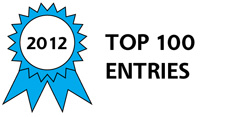 The blue photocoagulator device is a compact and easy to use device, based on Light Emitting Diode (LED) technology, able to induce hemostasis of superficial bleeding through a photo-thermo-coagulation process, without any collateral damage to surrounding tissue. The working principle relies on the conversion of radiant energy into heat by selective absorption of hemoglobin and on the resulting heat diffusion inducing thermal denaturation of blood. A pre-clinical study allowed to validate the working principle ex vivo, in order to estimate time, and radiation power required for effective healing with an exposure time of about 15 seconds.

The induced temperature is around 55°C for a few seconds, so that there is a selective denaturation of the blood protein, without inducing an irreversible thermal damage to the intact tissue.

As the working principle is competely different from the natural wound healing phase (at least in the first steps) it woks well with the blood of people suffering from coagulation problems.

There are several advantages in using this device: it is compact, making it a portable device; it has low energy consumption; it is cheaper than laser sources. We have designed and set up a layout of the photohemostatic device based for "self-medication": it has the appearance of a small torch powered through batteries, in order to be easily handled and ensuring high portability of the device.

This device should be sold in large distribution.
Awards

2012 Top 100 Entries
Voting
ABOUT THE ENTRANT

Type of entry:

individual


Number of times previously entering contest:

never

Francesca's favorite design and analysis tools:

Comsol Multiphysics

Francesca's hobbies and activities:

gardening

Francesca is inspired by:

biomedical innovative solutions

Software used for this entry:

Comsl Multiphysics