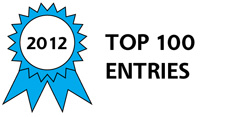 The V2 Renal Denervation System™ is a paradigm shift in the treatment of high blood pressure. It performs a fast, one-time procedure called Renal Denervation (RD), clinically shown to alleviate hypertension. Used in hospital catheterization labs, it deactivates nerves at the base of the renal artery with a short pulse of radiofrequency energy, treating one of the physiological roots of hypertension in just 30 seconds per artery.
What Came Before:
Today, despite widespread medication usage, only half of U.S. hypertensive patients are well controlled. RD offers an alternative to medication. It's created a stir in medical and financial communities since Medtronic purchased the first clinically approved RD system for $800 million. Besides Medtronic's Simplicity system, Vessix faces competition from more than a dozen companies developing their own RD platforms. Vessix seeks to become the second developer to successfully commercialize its RD system, relying on technology and design to set it apart.
Why It's Better:
Vessix's advantages are speed and simplicity. A proprietary catheter delivers treatment in 30 seconds per artery— faster than any system now in development and up to 60 times faster than the Medtronic system. Faster treatment means less discomfort and radiation exposure for patients. Designers translated this advantage into a powerful visual statement that messages speed and simplicity.
We used design to communicate the system's complex technology in visual, emotional terms, aiming to evoke a first reaction of "Wow" when someone sees the V2 System. Like the technology, the design had to be new and different, jarring people from their routines. Breaking from traditional boxy medical equipment, the V2 Generator has a sweeping, parabolic form without back or bottom. It appears to levitate on its pole like a high-tech spaceship. The generator's design takes advantage of the CNC manufacturing process, achieving stunning details like the interlocking diamond texture of its side housings.
An immersive full-color GUI takes aesthetic cues from consumer electronics like the iPad. Single-button operation makes the GUI simple to navigate. Users are notified that the catheter is in place, prompted to push the button to deliver treatment, and then given an on-screen summary. The entire process happens in just four screens. Color, layers, and size create an information hierarchy that distinguishes between information displayed for knowledge and information that requires action.
Designing a purpose-built RD system from the ground up gave designers the opportunity to tailor its functionality to end users' needs. Inspired by design research in the cath lab, we sought to integrate familiar ceremonies into a new technology to ensure usability. For example implementing the generator as a pole-mounted, cart-based device allows cath labs flexibility in operating and storing the equipment.
Design has kick-started the funding to commercialize the V2 System so it can quickly benefit one billion people globally with high blood pressure. The V2 System has completed in-human clinical trials after raising $23 million in funding, and recently received a CE mark. It is expected to have a wide-scale launch as soon as 2013.
Awards

2012 Top 100 Entries
Voting
ABOUT THE ENTRANT

Team members:

Stuart Karten, Eric Olson, Eric Schmid, Dennis Schroeder, Cynthia Kossayan, Erin Williams, Jonathan Abarbanel, Chris Clark

Software used for this entry:

Solidworks (engineering), Adobe Illustrator (GUI development, documentation), Adobe Photoshop (GUI development), Alias (GUI development), Keyshot (3D rendering), and Microsoft Office