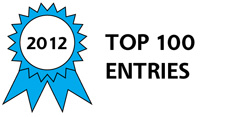 My entry to the Comsol/Nordson Contest would have to be my Hercules armored power and communications cabling system. I was approached by a BOMA executive asking for a design for an emergency communications system. I created a univeral system using an armored cable that could be installed in all tall commercial buildings. It won their and FEMAs approval. Then 9/11 occurred and they asked would it survive? I said, Sorry, No. I went back to the drawing board and after 4 years came up with a Communications and Power cabling system that was able to survive. I then found it exceeded all current Code Books and Standards published World Wide. So I then wrote a Specification under a request from Underwriters Laboratories, and submitted it (FHIT 17 CI level 3). This led to UL declaring that a New Standard needed to be created. CSA International was elected to write this new Standard. I was asked by CSA to sit on the 15 man committee to write the CSA C22.2 No.267-2010 ASPCA 'Life Safety' Wiring Standard. Simultaneously BRE /LPCB Europe (ECU), adopted my cable design and gave it an immediate approval number based on the proven results from Southwest Research Institute. CSA International published the New Armored Segmented Power and Communications Standard based both on the FHIT Specification submitted along with a sample of the cable and the SWRI test results.
The invention of the cable design required an in-depth knowledge of both mechanical engineering, but also thermal dynamics or how you deal with -65 degrees one moment or 2000 degrees the next moment, and how you don't fail when a 150 lb pressure fire hose is turned on. Most of these events have been personally witnessed in my 14 years as a recognized fire investigator. This also required an in-depth knowledge of fiber optics and what makes for a higher temperature, radiation resistant, and bend resistant better grade fiber optic cable that is unique in the world. It doesn't stop here as anything can be broken, but when you take that into mind and create a solution around that break and still continue to operate then you have created a unique product.
This new product is now in the process of being accepted around the world, and I continue to work with the Standards and Code Book agencies to make sure it happens in timely fashion, all in the hope of saving more lives.
Awards

2012 Top 100 Entries
Voting
ABOUT THE ENTRANT

Type of entry:

individual


Number of times previously entering contest:

never

Calvin's favorite design and analysis tools:

AutoCad and Visio, for design and also LabView for evaluating my prototypes.

Calvin's hobbies and activities:

Brewing to Astronomy

Calvin belongs to these online communities:

many personal and business ones

Calvin is inspired by:

An unmet need in the industry usually demonstrated by loss of life or hardship. I love integrating diverse concepts or components into applications and products that have not been created before. I then document, test, and Patent my ideas.

Software used for this entry:

Visio, LabView