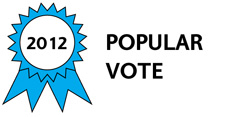 With the multiplicity of aviation accidents, such as, but not limited to bad weather, engine problems, running out of fuel or even control system problems.

Consequences of these incidents include loss of human lives in addition to the loss of the aircraft. The idea came from here, which are summarized as: Provide a range of parachutes to the aircraft to slow the motion of the aircraft through the atmosphere to reduce the collision force of the aircraft at the Earth's surface.

The number of parachutes and sizes depend on the aircraft size. It should be manually operated next to the automation in anticipation of any malfunction of the control systems.
The cost of this idea is very small compared to the lives of human beings and also the cost of the plane. With this idea we can keep our lives and the aircraft assets as much as possible.
Awards

2012 Top 10 Most Popular
Voting
ABOUT THE ENTRANT

Type of entry:

individual


Number of times previously entering contest:

never

Alaa's favorite design and analysis tools:

Solid Edge, UGS NX and Automation Studio

Alaa's hobbies and activities:

Reading, Maintenance and Processes development .

Alaa belongs to these online communities:

Linked in, Reliability and Maintenance Websites

Alaa is inspired by:

A better life for everyone and Human need