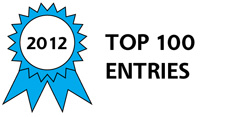 Composite materials are gaining widespread use in aerospace, automotive, wind energy and other industries because of their high strength-to-weight ratio. However, composite structures are highly prone to impact damage. Very often, the presence and extent of the damage is hidden from view, and it can grow without being noticed, eventually leading to catastrophic failure of the structure. The susceptibility of composites to damage from impacts has raised safety and reliability concerns for airplanes, automobiles, rockets, wind blades, etc. Failure to detect the impact damage can lead to loss of life, loss of mission, and/or damage to flight hardware, facilities, and ground support equipment. As such, it is important to monitor the integrity of structure.
Acellent has developed a method for integrated "passive" and "active" diagnostics utilizing a distributed sensor network to: a) detect impacts and b) monitor structural changes due to impacts on composite and metal structures. The miniature sensors and actuators are integrated with the structure and used passively to detect and locate impacts on the structure. Once an impact has been detected, actuators are used to actively excite and interrogate the structure at the impact site and assess structural changes due to the impact. ROI studies conducted by Boeing show that there is a 94% cost reduction by using Acellent's technology over traditional NDI Reduction in maintenance costs due to easy accessibility o the structure.
Health Usage Monitoring Systems (HUMs) used in helicopters are capable of acquiring and storing huge amount of data related to aircraft systems parameters, which can be useful for increasing know-how about the helicopter, leading to many benefits, such as safety improvement and indications for future design. However, it doesn't include capabilities for Structural Health Monitoring (SHM), technology which can help to reduce time and cost effort due to periodic manual inspection and scheduled maintenance. Acellent's Active-Passive SHM system could help in monitoring health of critical parts and components, avoiding periodical manual inspections, and, in addition to HUMS data analysis, allow early damage detection and residual life prognostics, leading to the adoption of Condition Based Maintenance (CBM) policies.
In the active-passive mode shown in the attached video, the system combines the two functions for a complete analysis of the integrity of the structure. The sensor information gathered by the active-passive system is transmitted wirelessly to a centralized hub containing the diagnostic algorithms to determine if the parts need more detailed inspection or repair. Prognostics and decision support algorithms can be located either on-board or off-board to provide an assessment of the integrity of the structural components. The picture below gives an illustration of the process in the case of an external impact made on a helicopter.
Awards

2012 Top 100 Entries
Voting
ABOUT THE ENTRANT

Team members:

Acellent Technologies