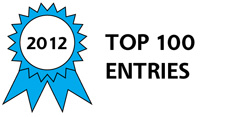 Module Wheelchair
The project is intended for the disabled who want to live actively and independently. The main idea is the wheelchair improves their daily life as a part of their body not as heavy ballast.
This wheelchair consists of two mainly parts: seat module and wheels module. The wheelchair folds without additional help of other people and it has small size. This small size make it possible to pack wheelchair easly into a car. The disabled can seat into the car and put the wheelchair into the car by themselves. Moreover, disabled person can use diffrent types of wheels, depending on needs. For example, small wheels to interior spaces and big wheels to exterior places. Small wheels enable better stearing inside a house. Big wheels enable to stabilize person and gain better achivements (easier to defeat some handicaps, faster drive). Thanks to this solution disabled person may buy chair module only one and can buy other wheels module later if it would be necessery for him. As a result there is no necessity to buy different kinds of wheelchairs that as whole constructions need more space and they are more expensive.
This project is an active wheelchair, so it has a lot of great solutions to improve the use of its. Disabled person may change the angle of seat to stabilize the body better. Moreover, thanks to designing the special way of working wheels (it is working like a tank tread), disabled person may protect hands from any hurts and can use the free space to carry some luggage. The wheelchair has great balance because 80% of weight is focused at main wheels axis. Small distance between the front and the rear increases manoeuvrable.
A way of working:
1. Push the button localized in the chair module.
2. The chair module folds.
3. Separate the wheels module and the chair module.
4. Folds the rest of chair module.
5. Folds the wheels module.
The project contains two versions: designing and production ones. They look different but the way of working is the same. In production version the construction is simplified by using standardized elements and can be manufactured without additional research.
Awards

2012 Top 100 Entries
Voting
ABOUT THE ENTRANT

Type of entry:

individual


Number of times previously entering contest:

never

Sebastian's favorite design and analysis tools:

3ds Max, AutoCAD, Photoshop

Sebastian's hobbies and activities:

half marathon, cars

Sebastian is inspired by:

Nature, which hide excelent solution. So we have to discover these.

Software used for this entry:

AutoCAD, 3dsMax, Photoshop