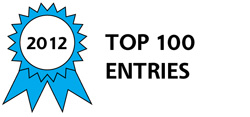 The world that we live in now would most likely be impossible had it not been for innovations in transportation. There would never be a time that you could get between cities and back in a matter of minutes. If transportation wasn't as advanced as it is, we wouldn't be able to comfortably get around this incredible world we live in.
SkyRide by Scott Olson is the next revolution for the future of sustainable recreation, transportation, and fitness. The Skyride above all, is fun, easy, and gives you an incredible workout!
This human-powered system has the power to revolutionize the world of transportation for decades to come, so we will never have to walk from place to place, but you still get a incredible workout.
SkyRide is safe to use for people of all ages, abilities and special needs and because of our constant need to help our environment, the SkyRide is 100% carbon free so we can ride this amazing system, in the cleanest world possible.
This human-powered, elevated, monorail technology is a 100% carbon free and profitable product has solutions for sustainable transportation, health and wellness, eco-tourism, recreation and rehabilitation for wounded war veteran, the elderly and people with special needs.
The elevated mono-rail bike and row system with lane changing ability allows riders to move at their own pace yet efficiently around any environment.
Imagine this incredible system throughout tourist attractions, beach and mountain resort towns, sports clubs and facilities, beautiful parks and skylines, retirement communities, special needs centers.
Of 502,784 concussions among adults, 50% were sport and fitness related injuries. By working out with the SkyRide, there is 0% chance of any of that happening.
By helping us make this system possible, we can keep innovating to keep fitness safe and make this world just a little bit better.
Awards

2012 Top 100 Entries
Voting
ABOUT THE ENTRANT

Type of entry:

individual