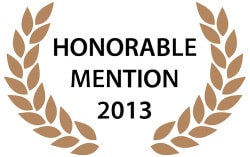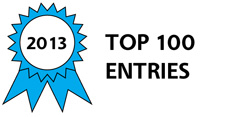 Many households do not consistently maintain their A/C filters (heating or cooling). Common education suggests that changing your filter every 30 days is sufficient. This catch-all number does not take into account the number of people, pets, other particle generators, or the location of the household.
The device I am currently working on is a very low cost, single AAA battery powered anemometer that is designed to track relative air-flow changes. When placed on an A/C return vent, it will monitor air-flow changes and send a positive alert (beeper and/or LED) when the filter needs replacing.
Newer A/C units often have a simple settable fixed timer to remind the household to change the filter or a more sophisticated method that monitors motor current or even pressure changes. Many of these units suffer by not having a simple audible or highly visible enunciator but mostly these units are only found in newer homes.
Actual products in the market today cost well over $100 and installation is internal to the ducting of the A/C system as they employ a pressure measurement method. They seemed to be focused on commercial applications. Even the Nest controller fails to properly address dirty A/C filters.
My device uses a modified 'hot-wire' method to determine air-flow. Using the latest low-power ARM core uC, and very low power temperature sensing, I am able to wakeup every few hours or days as the situation dictates. An air-flow determination is made (or no flow, or low flow from a variable speed system). The logic uses the information to decide when the next check will take place, or if an annunciation is needed. A single AAA battery will last a minimum of 1 year.
The device mounts directly on a return vent but under conditions the user may choose to mount it on an output vent.
The device is made with standard semiconductors and standard surface mount assembly processes as all the characterization of the PCB, traces and current ambient temperature have been either pre-loaded or are self-calibrated and stored on start-up.
The device is targeted at reducing energy consumption. According to the federal energy department, Proper A/C filter maintenance can reduce A/C energy consumption up to 15%. My relatively simple determination is that a 35% reduction in air-flow for 5 days at $.12 / kW results in an additional ~$3.50 of electric usage. However, my household requires a new filter every 15 days because of the number of people and pets living in the household. Winter heating in the Northern states and summer cooling in the Southwest are the largest consumers of A/C energy. Many households may save money on filters by not changing too often.
Complete production costs including an injection molded package are expected to fall under $5 and the target is $3. The goal is to make wholesale pricing attractive enough to get energy companies to provide devices to homeowners at their expense similar to the free in home inspection programs that many energy providers currently provide.
Awards

2013 Consumer Products Honorable Mention
2013 Top 100 Entries
Voting
ABOUT THE ENTRANT

Type of entry:

individual


Number of times previously entering contest:

2

John's favorite design and analysis tools:

Diptrace - electronics, pcb layout
123Design - 3D
Ipocketdraw - basic 2D layout

John's hobbies and activities:

Electronics, reducing my carbon footprint

John belongs to these online communities:

LinkedIn Twitter

John is inspired by:

My carbon footprint, overly expensive solutions, issues I encounter.

Software used for this entry:

iPocket Draw, DipTrace, 123Design, IAR, Excel