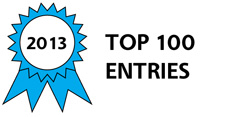 Battery-less/wireless ISM ENIGMA Switch Transmitter with dimming feature:
Model: ISM-SW-105D (Option 915 MHz or 868 MHz)
Wireless Receiver Module
Model: ISM-RM-106D (Option 915 MHz or 868 MHz)
Product information on ISM ENIGMA Battery-less & Wireless electrical switches with dimming features and ISM ENIGMA Electrical Energy Harvesting Generation for small to large scale power generation.
A novel concept in battery-less technology. Signals travel through multi-floors of a home or building up to several hundred feet in most cases with a tested outdoor distance of 500 feet.
Upon momentary rotation of the axial sphere, a series of pulses of electrical energy are generated, with a peak to peak value of 28 VAC. This form of alternating current is then converted to a stable 2.75 VDC output @ 50 ma. capability: that is 125000 microjoules or 125 milliwatts.
[International Patents Filed and Pending]
One flick of the rotating ball generates 15v-s x .5 amperes = 7.5 watt-seconds (joules) of electrical energy under a load whose impedance equals that of the generator's internal impedance.
The ISME-EH-V1 generator can be used in many applications requiring short burst power generation for switches, toys, vibration, displacement, and motion sensor applications. Self powered pedometers, mileage recording and wind power generation are among the many additional possibilities.
The product is international market ready for sales and distribution as well as ISM ENIGMA seeking representatives worldwide.
Awards

2013 Top 100 Entries
Voting
ABOUT THE ENTRANT

Type of entry:

individual


Number of times previously entering contest:

1

David's favorite design and analysis tools:

SolidWorks and Inventor

David's hobbies and activities:

art, travel, inventing, photography

David is inspired by:

The desire to try innovative solutions to common problems.

Software used for this entry:

Solid Works, C++,