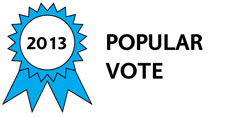 The domestic pressure cooker is one of the essential cooking utensils in the Indian kitchens. In the domestic pressure cooker, the whistling indicates the status of the cooking food. The domestic pressure cooker need to be in observation to hear the sound of the whistling. Once the whistling sound is missed to hear, it would lead to undercooking or overcooking with quality degrade. Unfortunately the hearing impaired peoples could not hear the sound of the cooker whistle.

This invention can be used in household cooking for the benefit of hearing impaired community, who are not able to hear the whistling sound of the cooker. This particular invention, involves a counting mechanism for counting the number of times the cooker whistled (weight lifted) and display the status of cooking food.

During the cooking process, the whistling unit generates whistle sound and lifts the cooker weight. The lifted cooker weight is sensed by the proximity sensor, and triggers the control unit. When the control unit triggers, the count is increased by one, and display unit displays the count. This automated device consumes low battery power.
Awards

2013 Top 10 Most Popular
Voting
ABOUT THE ENTRANT

Name:

Muthukumaran Gopalan

Team members:

G.Muthukumaran
T.Sudalaimuthu
P.Prabhakaran

Muthukumaran's favorite design and analysis tools:

COMSOL

Muthukumaran's hobbies and activities:

Real time projects to support the disabled

Software used for this entry:

COMSOL