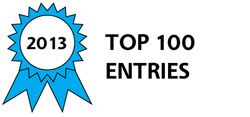 The Plant Air Purifier is a new air cleaning appliance that utilizes the recently discovered air-cleaning capacity of root-associated microbes living synergistically with common houseplants to trap and consume toxins in the air. The research behind this was done By B. C. Wolverton while working in NASA's space program. "Low levels of chemicals such as carbon monoxide and formaldehyde can be removed from indoor environments by plant leaves alone, while higher concentrations of numerous toxic chemicals can be removed by filtering indoor air though the plant roots surrounded by activated carbon. The activated carbon absorbs large quantities of the toxic chemicals and retains them until the plant roots and associated microorganisms degrade and assimilate these chemicals. ("Foliage Plants for Improving Indoor Air Quality," B. C. Wolverton, Ph.D., National Aeronautics and Space Administration).
It is well known that as fossil fuel prices rise inexorably, buildings are being constructed ever more tightly to save on energy costs. As a result, a new and dangerous phenomenon has become more common: Sick Building Syndrome, that is, a building that tends to sicken the occupants of the building. With the proliferation of household consumer products such as cleaners of various sorts added to the outgassing from carpets, drapes, plywood and finishes, more and more people recognize the need for addressing indoor air quality.
A great number of air cleaning products have been created to address this need. The most common type of air cleaner is an air filter system in which room air is drawn through a filter media with extremely small gaps in the fibers – gaps so small that air pollutants get trapped in the filter media. Obviously, the filter media must be changed out on a regular basis or eventually the air filter will add more toxins to the air than it removes. The Plant Air Purifier trumps all of the competition because it never needs filter replacement, as it is self-cleaning. How does it work? The Plant Air Purifier consists of an outer pot with the integrated high-pressure blower, a perforated inner pot that allows air flow and porous potting media. As air is drawn through the hydroculture (sterilized stone) potting media and activated carbon granules, toxins are attracted to the carbon surfaces where root-associated microbes then feed on them, changing the toxins into harmless substances that are used as food by the plant in the pot. All one needs to do is water the Plant Air Purifier regularly and feed the plant with dilute liquid plant food every three or four months. This innovative system allows one plant to do the cleaning work of fifty to one hundred plants potted conventionally in soil.
Americans have become accustomed to modern technology making their lives easier, though in many cases that technology has contributed to poor air quality and compromised health. The Plant Air Purifier is the only air purification system that successfully neutralizes formaldehyde, as well as many other air pollutants, and at a lower cost than many standard air filters.
Awards

2013 Consumer Products Category Winner
2013 Top 100 Entries
Voting
ABOUT THE ENTRANT

Team members:

Dr. Bill WolvertonJames SchaefferWayne SchaefferBernarr Schaeffer

James's hobbies and activities:

Music composition and performance

James is inspired by:

Making products that can improve user's health