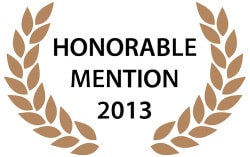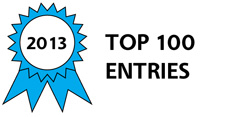 Isowalk is an intelligent mobility aid designed to replace the walking cane. Unlike the cane - a passive and ergonomically hostile device meant only to keep the user from falling - Isowalk provides active walking assistance that conforms its performance and response to each individual user, and provides a vastly superior mobility experience for any person that needs or wants the help. Isowalk's innovations have already been awarded two US utility patents.
Isowalk updates what is likely the world's oldest technology with modern advancements in ergonomics, aerospace-inspired engineering, materials and design aesthetics. It is also configurable as a digital 'smart object' in a connected health/wellness environment. Using low-power wireless technologies, connected Isowalk models can send/receive alerts, provide real-time and archived physiological and haptic data, and provide location tracking and emergency response services - an important new carrier for the Internet of Things.
Isowalk's radical new geometry provides a native pendulum action that makes the device self-propulsive and effortless to use. The user simply moves/walks to the best of his/her ability, and Isowalk automatically swings and plants itself for the next step, to or from any angle. An omnidirectional shock relief system, comprised of a series of o-rings at each end of a reversible L-R comfort grip, conforms with each step to the individual user's weight, pressure and gait. Through a strategic center of gravity and modern composite materials, Isowalk feels virtually weightless in use.
Conventional canes are a prehistoric technology that every user must suffer with, due to the lack of any real alternative. They are also extremely unsafe; a reported 47k emergency room admittances are caused annually in the US alone from falls associated with a cane or walker. Isowalk's innovative tip offers more than triple the ground contact of a conventional cane, and its form factor assists both acceleration and braking during the gait cycle.
Around 15 million Americans (and growing) rely on a mobility aid, primarily canes. The worldwide number is uncountably high. Everyday users include seniors, diabetics, the obese and disabled, while temporary use cases include injuries, joint replacements, surgical recoveries, and occasional help. Aging populations throughout the Americas, Europe and Asia comprise a future-proof need for Isowalk.

Isowalk is easily manufacturable from molded composite parts and carbon fiber. It is intended as a mass-market alternative to the cane, in a range of prices and applications suited to specific user and market niches. Basic Isowalk models can sell for approximately $20-30 more than a typical retail cane, while premium and specialized models (connected, pediatric, extra large, etc.) would be priced accordingly. Distribution would be facilitated through both consumer (e-commerce, pharmacy, etc.) and institutional (hospital, rehab, etc.) channels.
Isowalk is transformational technology for any individual that needs or wants help to walk -- there is nothing like it on the market nor has there ever been. It provides relief from pain, ease of use, secure comfort, stability, and safety that nothing available can approach. It is a long overdue innovation that will benefit millions of individuals worldwide.
Awards

2013 Consumer Products Honorable Mention
2013 Top 100 Entries
Voting
ABOUT THE ENTRANT

Type of entry:

individual


Ron's hobbies and activities:

Photography, music, film, history, technology.

Ron belongs to these online communities:

http://bit.ly/14BD3nl

Ron is inspired by:

Simple, accessible, human-facing technologies that help make lives better.

Software used for this entry:

SolidWorks