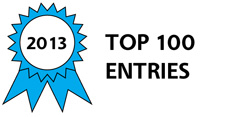 Consumer -- Engine of product innovations for wellness applications that help reduce stress and increase personal performance, monitor fitness heart rate, remind the person to take medications, monitor activity as pedometer with calories count, trend blood pressure changes, alert for abnormal episodes of ill-health or falls, panic call-button, remote ECG transmission, alerting upon hypoglycemia. It's the future companion for quality of life at the workplace and at home, during exercise, or while traveling.
The design concept addresses the problem of needing multiple products for multiple applications. Specifically, the problem our design concept solves is: Offer the user a comfortable, embedded set of wearable sensors on the wrist, low power means to condition and digitally convert and transmit the sensed data via wireless Bluetooth Low Power (BLE) to nearby smartphone or tablet. That is where enhanced application processing power will take place in real-time and connect the person to the world.
The potential benefits are clear: A personal assistant on your wrist that can serve you faithfully with the smartphone in several application roles upon commands from the smartphone.
Our concept is novel as no such wireless, wearable multi-sensor presently exists. And, creating such a concept requires a specialized know-how in bio-medical engineering, sensors, monitoring techniques, and the ability to contract the miniaturization to a semiconductor specialist facility. Our concept, then, is a significant improvement on what is currently available in the marketplace as single parameter wearable devices.
This platform concept will be implemented and applied in mobile health and out-of-hospital monitoring, automotive safety and personal security.
The annual market potential is millions of SOCs (Systems-On-Chips) mounted on tiny printed circuits with a battery and Bluetooth Low Energy.
Our start-up partner (MMS- Micro Medical solutions) will implement this concept.
Among our potential clients are health companies in need of short time-to-market with new products.
How do we know that our design concept works? Atlas Engineering (www.atlas-arl.com) has designed, produced and delivered over 300 types of monitoring solutions to Fortune 500 companies, start-ups, licensees, government agencies, hospitals and more. This design is based on our flagship AR7000 working around the globe for many years. This design is a matter of clever miniaturization of working, clinically and market-proven solutions.
The SOC will be produced by facilities that specialize in SOCs. Automated production vendors will assemble the platform.
The production cost of our SOC/sensing platform will favorably compare with single parameter products already in the marketplace. Simply put, our products will do much more for much less. In benefits, 1+1= 3. In cost effectiveness, 1+1= 1.
Awards

2013 Top 100 Entries
Voting
ABOUT THE ENTRANT

Team members:

Dan atlas
Simon Galler
Aaron Atlas

Number of times previously entering contest:

1

Dan's hobbies and activities:

Photography, Music, Art

Dan belongs to these online communities:

Linkedin

Dan is inspired by:

Anticipating needs in Bio-medical engineering over the past 37 years