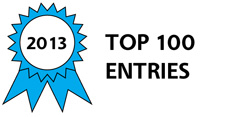 Historically, the fitting, adjustment and alignment of prosthetic devices has been a highly skilled art relying on the training and experience of the prosthetist with input from the patient but with limited access to objective quantifiable measures (Gailey, 2006; Gard, 2006; Gauthier-Gagnon & Grisé, 2006) The iPecs Pro is intended to become the gold standard clinical tool within the Prosthetic Industry. The iPecs Pro software will have clinical real-time functional assessment features. This will guide the user through a series of subjective and objective questions and physical tests to determine the functional level of the patient. A report using the scale of the questions and the measured results from the physical tests will be produced for summation to the payer as support of the prostheses selection and prescription. After the sensor is used on each patient the iPecs Pro will be removed and iPyramid (dummy unit or replacement adaptor) is placed into the prosthetic build as a place-keeper for future visits. The CP Electronics team is dedicated to developing this much needed tool, addressing unmet needs within the prosthetic industry.

The ultimate goal of this measurement and assessment tool is to promote positive outcomes resulting in greater mobility by the patients improved efficiency, weight management, lower blood pressure and general health. The iPecs Pro has the capability to measure 12 degrees of freedom (DOF). It senses all three forces and moments necessary to provide guidance to clinicians as a practical and universal tool. The iPecs also includes a 3 axis inclinometer to measure dynamic residual limb angle as well as a gyro to measure 3 axis angular accelerations. These sensory inputs will be used to enhance the sensing performance and accuracy when determining optimal alignment and activity level assessments of prosthesis users.
There are approximately 1.7 million lower limb amputees in the U.S. (Ziegler-Graham et al., 2008) with approx. 113,000 new amputations each year. The majority (82%) of lower extremity amputations occur as a result of diabetes and peripheral vascular disease. Since its introduction in 2010 the iPecs™ Lab has provided researchers, at the world's most prestigious institutions the only commercially available method to objectively quantify the full range of kinematic data in real world environments. Research conducted with the iPecs Lab is being used to develop clinical algorithms for the iPecs Pro to facilitate and objectively document prosthetic component selection and alignment.

Causes of Amputation (human cost, US statistics):
• *82% due to complications of poor circulation. Diabetes and PVD (peripheral vascular disease).
• 10% due to trauma
• 4% due to cancer or infections
• 4% due are congenital (birth defects)

*Aging populations, poor dietary habits and sedentary life styles of younger populations are increasing the incidence of diabetes and subsequently complications such as amputation.
Awards

2013 Electronics Category Winner
2013 Top 100 Entries
Voting
ABOUT THE ENTRANT

Team members:

Richard Harrington, Alan Hutchenreuther, Vinay Bharadwaj, Chuck Krapf, Michael Link, Megan Toscas, Steven Hoover, Chris Nowak, Aaron Taszreak, Douglas Briggs, Frank Fedel, Menlo Innovations LLC.

Number of times previously entering contest:

2

Michael's favorite design and analysis tools:

Pro-E, Math Lab

For managing CAD data Michael's company uses:

None

Michael's hobbies and activities:

Kayaking

Michael belongs to these online communities:

Linked in

Michael is inspired by:

The need for cutting edge clinical alignment and assessment tools used during the fitting process of a lower limb prosthesis

Software used for this entry:

PTC Creo