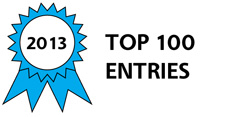 The CASP Controller (Cascading Array of Sequenced Power), more specifically an ATX computer power supply controller, is a "motherboard invisible" means for providing supplemental ATX electrical power (AUX +5 and +12 VDC) to peripheral devices.
The range of devices being broad, such as liquid cooling appliances (over clocked systems), hard drive arrays (populated servers), multiple GPU and display drivers (HPC & Workstations), in addition to RAID, COMM, Audio and Video Capture cards, to USB controllers. In addition, the CASP Controller is capable of controlling via dry contacts, additional electrical current (Amps) capacity via the smooth isolated sequenced "stepping" of the attached ATX power supplies.
Providing greater electrical isolation between peripheral devices, reducing the opportunity for propagating electrical failures, mitigate further system hardware faults.
In terms of expense, the CASP Controller alleviates the need to implement large and expensive power supplies with reduced supply chain availability, operating at higher idle currents, hence net electrical consumption, in place of, reduced cost, higher availability and more efficient, lower VA output power supplies.
Providing the system hardware designer with the option for a more appropriately conceived of electrical subsystems yielding improved compliance to realtime current demand, resulting in reduced total workload per power supply, thus statistically increasing system Mean Time Between Failure (MTBF).
The Collective Effect of a CASP Controller, Greater Computing Capacity with Improved System Reliability, for less Total Cost of Ownership (TCO).
Diagram 1
The front (anterior) panel (upper drawing) of the ATX bay compatible CASP controller provides the user with detailed information as to the operational status and output states of the CASP controlled functions during "power up" and "boot" cycles.
The various discrete LED state indicators during the "power on" or "boot" cycle, and provided for each ATX power supply being i) CASP Controller Enabled (blue), ii) Standby Power Nominal (orange), iii) ATX Power Nominal (green), iv) Sequence Delay Active (yellow), and v) 110 VAC Output Enabled (red).
The rear (exterior) panel (lower drawing) of the CASP controller is where the CASP controlled 110-120 VAC input/outputs receptacle pairs are located for timed sequenced control and enabling of the attached supplemental ATX power supplies. Each of the AC receptacle pairs being furnished with their own current overload reset, along with three red LEDs to indicate at what moment the CASP controller has enabled a specific AC receptacle.
The single blue LED indicating that the CAST controller unit is powered and active.
Diagram 2
CASP Controller (4:1), point to point line diagrams showing two (left) and four (right) supplemental ATX power supply configuration, in addition to typical AUX DC power distribution, the final configuration being user definable.
The (4:1) CASP controller being capable of sequencing four independent ATX power supplies via the momentary (TTL) ON/OFF switch affixed to the computer case of a standard ATX style, or derivative thereof, computer Motherboard utilizing the typical mixed use 24 pin ATX, I/O control and power cable.
Diagram 3
Diagram of a (4:1) CASP Controller with a notional ATX power supply compatible computer case.
Awards

2013 Top 100 Entries
Voting
ABOUT THE ENTRANT

Type of entry:

individual


Number of times previously entering contest:

2

Park's favorite design and analysis tools:

Solidworks

Park's hobbies and activities:

Photography, Electronics, Astronomy, Geology

Park is inspired by:

Personal need for the product.