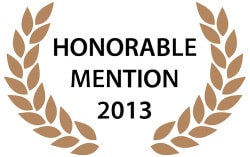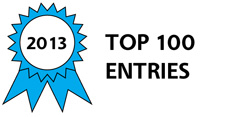 This device is designed to be used at building sites for a range of cable installations, including Voice, Data, Security (CCTV) and Fire alarms, Cable TV as well as a range of [round] Electrical cables.
Its purpose is to facilitate a faster and more effective method of laying cables by means of marking cables in continuous segments along the length. This enables the operator to easily identify and segregate cables according to requirements.
The apparatus is compact, easy to carry and quick to assemble on site and requires no power (or batteries) to operate. The marking process is fast and efficient since it is carried out on site - when the cable is pulled off the reel. Furthermore, a number of these devices may be used in parallel at the same time to pull a number of cables at the same time (through the same channel / path).
The process of pulling through multiple cables, for different parts of the building at the same time, has always been challenging. For example Cable TV connections in a new multi-story residential building or Data cables for a busy corporate office present issues beyond the simple everyday cable installations.
Many contractors use labels which are fixed at the start and end of cables. The problem being they cannot differentiate between bundles of cables in the ceilings, riser closets and raised-floors in between.
Furthermore, as cables are pulled through cavities, labels fall off and create a nightmare for the contractor who is often rushing to complete the job in time. Therefore, it is advantageous to have a more "secure" label particularly in cases where cabling from lower levels need to be pulled through, distributed and terminated on different levels in the building.
Very often the cable installer resorts to isolating cables by end-to-end testing. This means shorting a couple of wires at one end of the cable and using a Multi-meter at the other end to determine which is which. This process is both time consuming and costly, as it often requires two people working together at different locations. On the other hand when troubleshooting, it is not only important to know where cables start and end, but also to have the ability to trace cables on the floors in between. This is a great advantage and will greatly reduce recovery time.
This device costs less than $3 to mass produce and compared to the existing systems on the market is very cheap. Sophisticated laser systems (which require high voltages and factory floor space) cost around $100K. Cheaper, bulky metal units that use ink, go for around $10K and they can only be used in factory environment. Thus the benefit of this device is that it is cheap, easy to use and it is used on site, to mark cable as required.
Awards

2013 Machinery & Equipment Honorable Mention
2013 Top 100 Entries
Voting
ABOUT THE ENTRANT

Type of entry:

individual


Charles's hobbies and activities:

Designing.

Charles is inspired by:

Working at costruction sites, seeing hundreds of cables being installed.

Software used for this entry:

AutoDesk