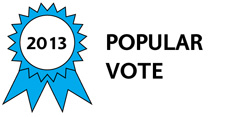 INTRODUCTION: In general, the mentally challenged people are either tied up with iron chains or hand-cuffed, which are a quite inhuman practice as well as unsafe process. To avoid such kind of harmful procedure, the Detention Chair is designed. Otherwise it is a normal chair, apart from the mechanism ,that if the patient try to come out of the chair the chair simply tilt down backward by more than 30 degree.
It is a chair designed to detain mentally retarded people safely. It is for their own safety.It does not require any external power. It is a manual device.

This is a beginning towards serving the cause of humanity with innovation.
The technology of these chair will be available free of cost to everyone
OBJECTIVE:
•It prevents the patient from getting injured, by avoiding the use of chains and handcuffs.
•When a patient gets excited, he use to exert force and caused serious injury to himself y trying to untie him from the chain and knot.
•When a patient gets excited, it helps in neutralizing (without using any external force) by bringing them to a stable position where they are safe and unable to move.
•In other words, it brings safety to the surroundings.
•The use of this chair, brings relief to the doctors and nurses as they do not need to keep a continuous surveillance on the patient.
TECHNOLOGY:
This chair looks like a normal chair other than the fact that it follows a mechanism. The seat of this chair is supported on two hinges on the front instead on the back with potential tendency to tilt downward at its back.
It consists of a fulcrum at the foot rest which becomes active when the patient tries to put pressure on it in his attempt to come out of the chair. As the patient tries to stand, he gives a force on the foot rest. The other side of the fulcrum attached to the foot rest moves upward, which pushes the other part holding the seat . In this process it dislodge the seat and gets tilted downward along with the patient on the seat.
An extra platform is also provided so that the patient could climb upon the chair to sit in a normal position. This platform is of folded type and once the patient is in sitting position the platform is folded and the above mentioned mechanism again comes to action thereafter.
Awards

2013 Top 10 Most Popular
Voting
ABOUT THE ENTRANT

Type of entry:

individual


Number of times previously entering contest:

3

Uddhab's favorite design and analysis tools:

The particular one, which really looks impossible , is my favorite.Innovation has become my profession.For designing I always prefer manual isometric drawing.

Uddhab's hobbies and activities:

Innovation

Uddhab belongs to these online communities:

Facebook, linkedin

Uddhab is inspired by:

The character named Mr. Atabur ,a poor farmer, approached for all out assistance to survive as he has lost both his hands in an accident on 2016. I have helped him with one self feeding and self cleaning device.Now he needs survival back up support. Just to placed him back in his former profession I just desined one leg pressed especially designed shovel and this SMART SHOE WEEDER.