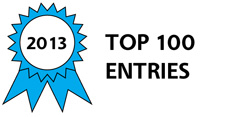 The development of a Skin Assessment and Decubitus Ulcer Prevention System is CP Electronics proposal to develop a Hospital/Nursing home bed monitoring pad which measures pressure, shear, temperature and moisture in two discrete sensing layers. Decubitus Ulcers (more commonly known as bed sores) are graded by their severity (1, 2, 3 and 4). A stage 1 pressure sore may be a reddened area with some blistering. By the time a pressure sore advances to stage 4, a deep wound has developed and may also involve organs and bones. The AHRQ determined the average duration of a hospital stay for treatment of pressure sores to be 13 days, with an average cost of $37,500.

The unique aspect of our system is our Multi Capacitor Sensor Array (MCSA) technology which was invented by Rick Harrington allows our sensor the ability to measure both the magnitude and direction shear along with normal pressure.

This Thin film sensing system will be placed under existing bed sheets and will measure pressure and shear at discrete locations in an array of individual sensor nodes on the lower layer. The upper layer located closer to the patient's skin will be separated from the lower by a vapor barrier and will include temperature and moisture sensing technology capable of measuring skin temperature changes and excessive moisture caused by sweating and incontinence. There are proposals for both reusable and disposable sensor pads depending on the application and sterilization requirements. Further design elements of this product will require software development to assist practitioners in conducting skin assessment protocols during the hospital admission process and reassessment intervals as well as analysis and imaging interfaces. This system will provide the care giver tools to establish an individualized Decubitus Ulcer (DU) risk factor for each patient and allow continuous monitoring of high risk patients for the prevention of DU onset. Initial concept development is being reviewed to utilize existing medical wireless protocols but will also consider a variety of data access options using intuitive Tablet applications. This flexible thin film technology is unique in that there are no thin film sensors in the world with the ability to measure SHEAR along with pressure. The ability to measure shear greatly increases the desirability of this cutting edge sensor over existing thin sensor technologies, for medical and non-medical applications. Sensing shear with a thin conformable film has been desired by the medical community for monitoring and prevention of decubitus ulcers. We anticipate this technology having similar medical applications including diabetic foot insoles and wheel chairs seating for the prevention of decubitus ulcers.

The development of unique products utilizing the MCSA technology is foundational to our future success as a unique sensing solutions provider. The CP Electronics team will continually strive to stand apart from the crowd by providing truly innovative high margin products that have the ability to fundamentally shift market expectations to our unique sensing solutions.
Awards

2013 Top 100 Entries
Voting
ABOUT THE ENTRANT

Team members:

Richard Harrington
Michael Leydet
Alan Hutchenreuther
Charles Krapf

Number of times previously entering contest:

2

Michael's favorite design and analysis tools:

Pro-E, Math Lab

For managing CAD data Michael's company uses:

None

Michael's hobbies and activities:

Kayaking

Michael belongs to these online communities:

Linked in

Michael is inspired by:

The need for cutting edge clinical alignment and assessment tools used during the fitting process of a lower limb prosthesis

Software used for this entry:

Altium