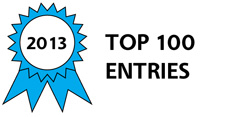 Over 25 million Americans have been diagnosed with asthma, and of those, 16 million are between the ages of 18-64. Due to the longevity of asthma, it is ranked as one of the top five most expensive diseases, costing the US over $63 billion annually according to WebMD. Over 60% of asthmatics own a peak flow meter (PFM); however, only about 35% actually use their PFM due to varying factors. Regular use of a reliable PFM and monitoring of one's respiratory vitals would create a better asthma management plan, and in-turn, reduce the effects and severity of their asthma. A rapidly aging population, rising incidences of COPD, technical advances in the respiratory care devices market and tight budgets of healthcare institutions are among the major factors influencing the US market. Convenience and comfort in a home-care environment, coupled with cost advantages are the major factors driving the home healthcare market for respiratory care devices.
The vitalflo device was first conceived using situational analysis tools, moved to product development, then engineering through technical advancements and finally completed with a business plan including financial analysis and a marketing plan. The advantage of having professionals from a variety of backgrounds allowed for the simulation of a real-time company and the conception of a fully functional, market-ready device.
The total component cost per unit for vitalflo is $17.37, and we are proposing a retail price of $49.90. According to our pricing strategy we have $31.68 for contribution margin per unit. Although we do not have data that indicates price points of products or price elasticity of customers, we conducted sensitivity analysis on different contribution margins that can serve as a guide for understanding different contribution margins to our NPV of $39.34 million. The NPV is based on a 3 year time period with market shares ranging increasing from 2.9% in year 1 to 7.5% in year 3.
Our final product offers a reliable monitoring solution that helps consumers monitor their breathing, while delivering an education solution showing the best ways to manage and treat changes in their breathing through integration with their smart phone. It fills current unmet needs by utilizing the most accurate lung capacity measurements, reducing overall device size for ease of transport and storage, integrating wireless technology to seamlessly transmit data to any smart phone or PC, functioning fully as a standalone device and offering a dashboard of additional features and benefits. Together, these benefits increase the usability and value of the device for the user and their doctor and allows the patient to live life on their own terms.
Awards

2013 Medical Category Winner
2013 Top 100 Entries
Voting
ABOUT THE ENTRANT

Name:

James Dieffenderfer

Team members:

Mike Brown
Leigh Johnson

Software used for this entry:

Rhino, LabVIEW, PCB Artist