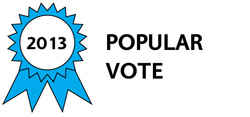 The natural calamities, often unprecedented in scale, are difficult to predict accurately. The tsunamis, though rare, are high impact phenomena, exposing coastal people and island habitats to great risks. The impact of tsunamis is higher in scattered/undeveloped coastal communities, devoid of modern communications and media coverage. Many systems are available in the world for tsunami alerts; the applicability of the systems vary from one country to another due to communication development, public awareness and other factors. There is no suitable system in the Indian Meteorological Department (IMD) to communicate tsunami alerts in time to all, due to lack of communication and infrastructure facilities. This project, a tsunami warning system which takes the tsunami signal from IMD, integrates Tsunami Response Alert 2010 (SRA 2010) with INTEL Atom processor to broadcast the alert to the particular geographical region.
The aim of this project is timely loud dissemination of the impending disaster. As conventional communications often fail during such calamities, a standalone communication system – which cannot fail - will cater to cyclones, tsunamis, floods and seismic threats through dissemination of timely and automated warning loud messages.
This project uses an INTEL Atom processor based fast multi communication facility with high reliability. The prototype of the system architecture is comprised of SRA 2010 and Intel Atom processor (EMX PNV-D 510), while SRA 2010 encapsulates an RF transmitter-receiver system, GSM communication system and Audio-Visual communication system. The power supply with inverter backup drives SRA 2010. Intel atom processor is integrated with the SRA 2010 - RF transmitter- receiver system will be housed in a weather proof environment, which is used to disseminate tsunami warning alerts. The GSM communication system in SRA 2010 is used to communicate SMS alert message to the nearest inhabitants' mobiles, help centers, National Disaster Response Force (NDRF), Police station, Hospitals, Ambulances, Fire & rescue services. The Audio-Visual pillar mounted communication system disseminates tsunami warning alerts besides siren audio system with visual warning through bright intermittent light throws. The power supply issues will be solved by the solar energy, the wind energy or other sources.
The novelty of this project is the mixed mode (multi) communication which will act as a standalone system against all the natural calamities, since, it can be triggered remotely.
As a future enhancement SRA 2010 can be upgraded to SRA 2011 integrated with Intel Atom Processor, by including satellite backbone with additional conventional communication systems. This is expected to take care of earth's curvatures, devoid of congestion, and highly reliable.
Awards

2013 Top 10 Most Popular
Voting
ABOUT THE ENTRANT

Type of entry:

individual


Number of times previously entering contest:

2

Sudalaimuthu is inspired by:

Indian Election System

Software used for this entry:

C, Embedded C