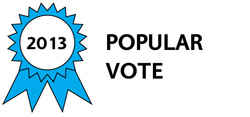 Problem Description:
To avoid major road accidents on highways at night due to the breakdown or repair of heavy motor vehicles.
Abstract:
A vehicular Adhoc network plays a very important role in research for the past ten years for the safe and comfortable travel of passengers. Most of the people on the roads have struggled with major accidents, mostly traveling at night, due to the break down vehicles or any punctured trucks, Lorries leads to collisions, death and major accidents between vehicles.
The components used in a vehicle are 1. Event Data Recorder 2. Unique Identification number 3. Global Positioning system (GPS) 4.Sensors to detect Obstacles 5. Special devices used to provide Communication of Vehicular adhoc networks. The infrastructure unit is otherwise called the Road Side Station (RSS). Each vehicle is inbuilt with the Onboard Unit (OBU). Each vehicle will broadcast messages to the neighbor vehicles with the help of OnBoard Unit. The messages contain the direction, location, speed, time and a warning message during the critical situation. These messages will helps in avoiding the possible damage or help the driver. IEEE 802.11p is a standard for Wireless Access Vehicular Environment for the communication of nodes in the Vehicular Adhoc Networks. The operating frequency of short range communication of WAVE is 5.85 – 5.925 GHz.This frequency will provide communication over 5 – 10 km.
Awards

2013 Top 10 Most Popular
Voting
ABOUT THE ENTRANT

Name:

Ravi, Thangakumar, Sambath

Type of entry:

individual


Number of times previously entering contest:

2

Ravi, Thangakumar,'s hobbies and activities:

Reading Books,
Research
Watching Movies

Software used for this entry:

Embedded C