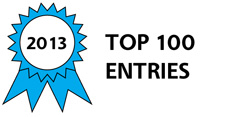 Fullspeed Technology Inc. is a Canadian company led by Greg Ahira, an entrepreneur whose vision is to create and bring to market innovative productions. Fullspeed is developing a unique test strip product, "RightMix Strips," that displays the mixture ratio of oil and fuel used in a two-stroke engine. An ethanol test strip product is also being developed to detect the level of ethanol in fuel. These products are anticipated to be in the market by end of 2013 and are based on nanotechnology.
According to the U.S. Environmental Protection Agency (EPA), nationally, mobile sources which include lawn and garden equipment represent the largest contributor to air toxics. Mobile sources pollute the air through combustion and fuel evaporation. These emissions contribute greatly to air pollution nationwide and are the primary cause of air pollution in many urban areas.
New standards on lower emissions for internal combustion engines continue to evolve based on technology advancements in engine design and regulatory requirements, in the mean time adopting best practices and following manufacturer guidelines will help protect the environment as a first step.
The "Fullspeed RightMix System", which is a unique process utilizing the RightMix Strips, allows you to identify an unknown oil/fuel mixture and easily re-mix it to a specific mixture oil/fuel ratio for an entirely different purpose, without doing any math.
An example would be repurposing an unknown or improperly mixed oil/fuel mixture, where the desired oil/fuel mixture ratio is for a chainsaw, which commonly runs on a 25:1 mixture ratio:
1. Dip the RightMix Strip into the oil/fuel mixture
2. Read the indicator on the RightMix Strip and identify the initial oil/fuel mixture ratio
3. Using a smartphone, tablet, or computer, go to the RightMix website and use the simple conversion tool or app, to calculate how much oil or fuel needs to be added to meet the target mixture ratio and desired volume
4. Voila! – The mixture is repurposed and working correctly in your two-stroke engine

Simon Fraser University of Burnaby British Columbia Canada has been contracted by Fullspeed to provide the Research and Development for the test strip products. Prototypes have been successfully created to prove the concepts and more work is planned as a mutually beneficial engagement.
The U.S. Patent and Trademark Office has also granted a provisional patent to Greg Ahira for the existing product that Fullspeed is engaged in the R&D phase. Fullspeed has engaged a patent attorney to file a Patent Cooperation Treaty (PCT) for various applications relating to test kits, which are related in IP based on nanotechnology.
Simon Fraser University chemical research students involved in the research, will also benefit from the commercialization of the products and will be listed as inventors.
Fullspeed's primary source of revenue is from providing contracted Information Security advisory services. At this time, this source of revenue funds R&D and any related costs to the Fullspeed product launch. More funds are required to complete the research and development work in order to commercialize the products.
Awards

2013 Top 100 Entries
Voting
ABOUT THE ENTRANT

Type of entry:

individual